State's New Storm Water Regulations are Untenable
Sunday, February 11, 2018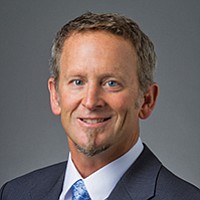 San Diego — California's Industrial Permit is in a state of disarray and has the potential to drive even more businesses out of the state. If you are an industrial business with operations in California, pay attention.
In 2014, California revised the Industrial Permit with challenging compliance requirements for water runoff from certain areas of company property. The state now proposes taking it to an unbearable level by haphazardly incorporating certain daily pollution limits, known as Total Maximum Daily Loads (TMDLs).
The State Water Resources Control Board in December 2017 released a draft amendment to the Industrial Permit to incorporate these daily pollution limits, giving the public roughly a month and half to review the changes.
In simple terms, the daily pollution limits are specific to water quality and sediments. The new standards, again in non-scientific terms, would require companies under the industrial permit to reduce their pollution levels so any water runoff is not impacted.
The state's concerns about water runoff are mostly a function of urbanization and development associated with population growth. Industry is a piece of that puzzle, but the Industrial Permit already requires companies to control their related pollution sources. The ratcheting down on industry by incorporating unattainable pollution levels is equivalent to lowering the speed limit on freeways to 5 mph.
Numeric Action Levels (NALs) are benchmarks for a facility's storm water discharge. Many of the new daily pollution limits are much lower than the existing benchmarks and are not achievable, even with advanced treatment systems.
Unfair Playing Field
The draft amendment also has compliance options for companies to implement costly infiltration systems if they don't meet the new standards and benchmarks. At the same time, unregulated commercial facilities in the same watershed can continue to discharge their pollution under a city's commercial inspection program without any major controls or concerns with respect to the daily pollution limits.

The 2014 Industrial Permit update is already complicated enough and incorporates major changes and benchmarks for companies to monitor and implement corrective actions. The state doesn't need to keep lowering the bar.
Regulations put into place in the past 20 years have done an excellent job of controlling pollution, and water quality has improved considerably. We still have room to improve, but we don't need to spend billions of dollars doing so in this permit iteration.
Too Much Too Soon
We rarely see industrial businesses as gross polluters, and the ones we do see are addressed as specific cases (third-party lawsuits, enforcement from regional water boards or the EPA, etc.). Existing regulations are sufficient and don't need to be throttled down. The state needs to allow more time for companies to adjust to the current standards before making such dramatic changes with the incorporation of daily pollution limits.
These TDMLs have traditionally been and should continue to be managed by the local jurisdictions, and the state has no business incorporating them into the current Industrial Permit. Cities have the knowledge and resources to implement solutions.
Cities can engage with local industry as needed to implement solutions that are practicable, reasonable, and effective.
As the draft amendment deadline is upon us, we recommend all industrial permittees submit their concerns to the State Water Resources Control Board by Feb. 14. Gov. Jerry Brown and the state board need to reconsider the proposed changes to the current Industrial Permit.

They need to implement a better solution before industry (and their tax base and jobs) decide to migrate to greener pastures.
David Renfrew is a Vice President and Water Resources Director with Alta Environmental.