Attorney Elected President of San Diego Bankruptcy Forum
Sunday, February 4, 2018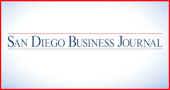 San Diego — Maggie Schroedter, business litigation and bankruptcy attorney at Higgs Fletcher & Mack, was elected 2018 president of the San Diego Bankruptcy Forum.
Schroedter served on the board of directors and has been a member of the forum for three years prior to being elected. The forum, an affiliate of the California Bankruptcy Forum, is a 501(c)(3) organization that provides educational support and communication among and between the San Diego bankruptcy bar and the bench, as well as networking opportunities for its members.
In addition to her recent leadership role, Schroedter serves as newsletter editor for Lawyers Club of San Diego, the largest specialty bar association in San Diego. Schroedter specializes in commercial litigation, with special emphasis on business disputes, business reorganization, and other insolvency matters, including Chapter 11. She has experience representing clients in complex business disputes, including breach of contract, intentional business torts, as well as preference and fraudulent transfer matters in bankruptcy.
• • •
Philip B. Adams has joined Seltzer Caplan McMahon Vitek as an associate. Adams will be a member of the firm's litigation department. Prior to joining SCMV, Adams worked as a law clerk with the United States Attorney's Office in San Diego. He also served as a judicial extern for the Honorable Cathy Ann Bencivengo and the Honorable William V. Gallo.
In more Seltzer Caplan news, Jason Faas, Rebecca Van Loon and Parisa Weiss have been elected as shareholders of the firm. Faas' practice emphasizes taxation, business law, real estate and estate planning. Van Loon practices in the areas of estate planning, trust and probate administration and taxation law. She is a Certified Specialist in Estate Planning, Trust & Probate Law by the State Bar of California Board of Legal Specialization. Weiss' practice includes estate planning and probate and trust administration, as well as representing clients in trust, estate and fiduciary litigation. She has twice been named Best of the Bar by the San Diego Business Journal.
Four Procopio, Cory, Hargreaves & Savitch attorneys have been elevated to partner. Carole J. Buckner, Pedro E. Corona de la Fuente, J. Christopher Jaczko and Adrian Martinez are the latest to assume this role in the AmLaw 200 firm, the largest headquartered in San Diego.
"Each of these attorneys demonstrated excellence and commitment to their clients, the community and the profession," said Managing Partner John D. Alessio.
Buckner was recently named General Counsel for Procopio, and she will hold both positions. She succeeds Robert G. Russell, who served in the General Counsel role for many years while also practicing environmental law. Russell will continue to practice law for Procopio as Of Counsel. He has been with Procopio more than 42 years, joining as an associate in 1975 when it was a boutique firm of 15 attorneys.
Buckner's practice focuses on legal ethics, professional responsibility and the law of lawyering, including advising lawyers and law firms and rendering expert opinions. She has an extensive background in civil business litigation and is a former federal prosecutor, as well as an experienced legal educator with a wide range of practical and academic experience. Corona de la Fuente is an active member of Procopio's International Tax and Latin-America U.S.-Cross Border practice groups. He advises clients in international estate planning, international tax and cross-border mergers and acquisitions. His practice focuses on U.S. investment structures, cross-border transactions, tax treaty planning, withholding obligations and reporting compliance on international transactions.
Jaczko is a trial attorney focusing on intellectual property litigation, including patent infringement and trade secret misappropriation matters, as well as corporate and complex commercial litigation. Because of his extensive litigation background and his broad experience working with startup, emerging growth and venture capital portfolio companies, Jaczko also serves in an outside general counsel role for clients in a variety of industries, including sports and entertainment and software technologies. Martinez focuses on advising and representing clients in litigation matters, including family law disputes and civil litigation, with an emphasis in cross-border litigation. Because of his background as an attorney schooled and licensed in Mexico, he represents clients in family law disputes related to the enforcement of the separate property regime (in Spanish, "regimen de separación de bienes") and California litigation involving Mexican individuals and companies.
• • •
Tracey Angelopoulos has been promoted from senior counsel to partner and Justin Evenson from senior counsel to team leader at civil defense firmTyson & Mendes LLP.
As Tyson & Mendes' newest partner, Angelopoulos will lead the firm's multi-attorney litigation team. Focusing her practice on general liability and commercial litigation, she has successfully resolved a variety of cases involving complex business, personal injury, insurance coverage, and class action disputes. She has briefed and argued several matters before the California Courts of Appeal and 9th Circuit Court of Appeals, including winning a 9th Circuit interlocutory appeal to vacate a preliminary injunction, saving a client $36 million a year.
In his new role, Evenson will lead a multi-attorney litigation team, while continuing to focus his practice on general liability and commercial litigation. He has extensive litigation experience, representing individuals, businesses and public entities in California state courts, and has successfully resolved a variety of cases involving complex business, personal injury and insurance coverage disputes.
Randy Frisch is in-house counsel for the National University System. He can be reached at rcfrisch@msn.com.