Cafe Rio Opens Loma Square Restaurant
Thursday, February 1, 2018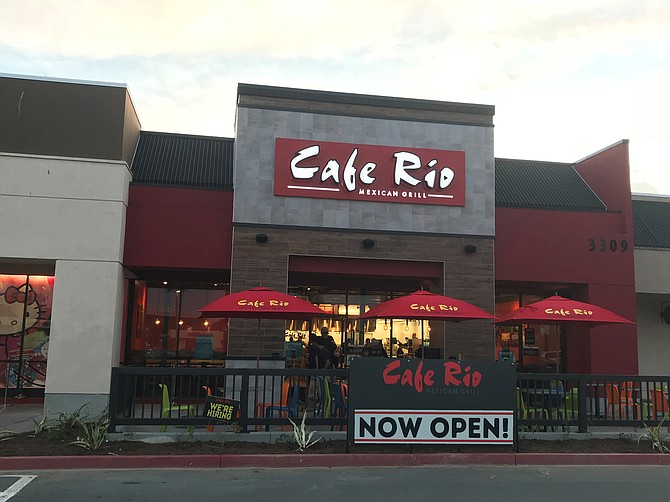 Cafe Rio Mexican Grill has opened a new restaurant in San Diego's Loma Square shopping center - the company's 20th location in California and its 114th nationally.
Headquartered in Salt Lake City, the restaurant group's menu is inspired by the traditional Mexican cooking found in the Rio Grande region of Northern Mexico, Southern Texas, and New Mexico.
The new Loma Square restaurant at 3309 Rosecrans St. has an open, marketplace style kitchen where guests can see their meals being prepared.
Cafe Rio has many awards, including "#1 Mexican Restaurant in the Nation" from Sandelman & Associates for eight consecutive years. FastCasual.com also selected Cafe Rio Mexican Grill as one of the top brands in its annual list of Top 100 Movers and Shakers.
The restaurant offers catering services, online ordering and specials through their app.
Following its custom of marking openings with a donation to a community partner, the Loma Square Café Rio gave $2,500 to the San Diego Unified School District to support the district's free school lunch program.
The restaurant offers a 25 percent military discount Tuesday-Sunday and a 50 percent military discount on Monday.