California Pacific Airlines Suspends Carlsbad Operations Due to Pilot Shortage
Sunday, December 30, 2018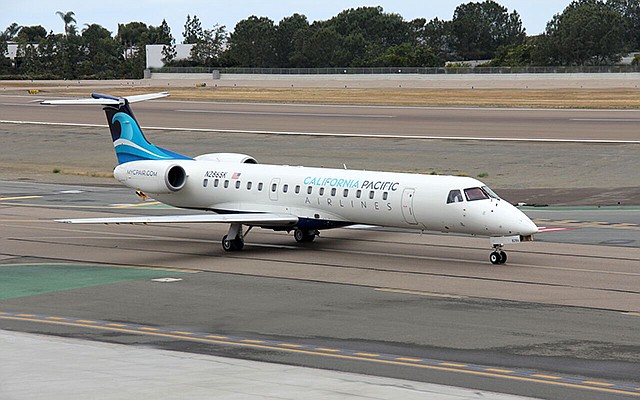 Due to the nationwide pilot shortage, California Pacific Airlines has announced it will temporarily suspend all January flights out of McClellan-Palomar Airport and take the month to train pilots. According to a news release, impacted cities include Carlsbad, San Jose, Reno-Tahoe, Las Vegas and Phoenix-Mesa.
Ticket sales from Palomar will be suspended until a re-launch date is determined. The hope is, once training is completed, the daily scheduled flights from Carlsbad will resume. Customers affected by the suspension will receive refunds for their tickets.
"All carriers are feeling the impact of the shortage in some fashion," said Executive VP and Chief Operating Officer Fernando Pineda via a statement. "We have been fighting this new reality and managed to reduce the impact on our customers until recently. Steps have been identified and activated to address the shortage and restore the pilot levels at California Pacific."
After attempting for a decade to get the privately-held commercial service airline off the ground due to numerous delays at both the federal and local government levels, California Pacific Airlines finally launched with its inaugural flight on Nov. 2 out of McClellan-Palomar Airport.
Earlier in December, California Pacific Airlines had six days of service interruption following minor mechanical issues. As a precaution, the airline added a spare aircraft to its West-Coast operation starting at the end of this month.