SERVICE: SATELLITE IMAGERY HELPS DETECT GENERAL LOCATION
Utilis Is a Resource for Finding Water Leaks
Monday, December 10, 2018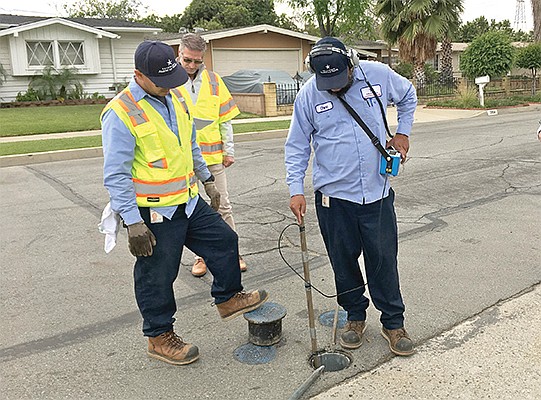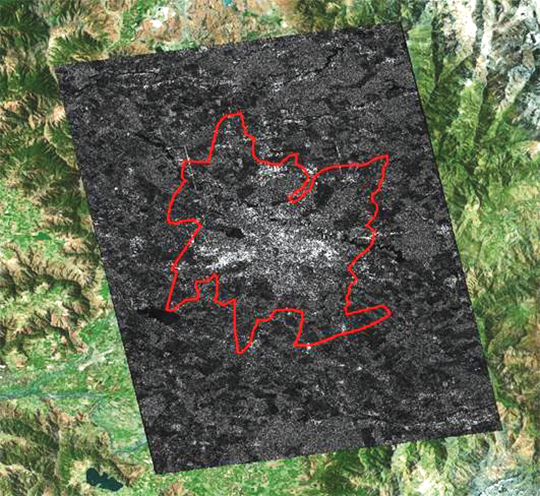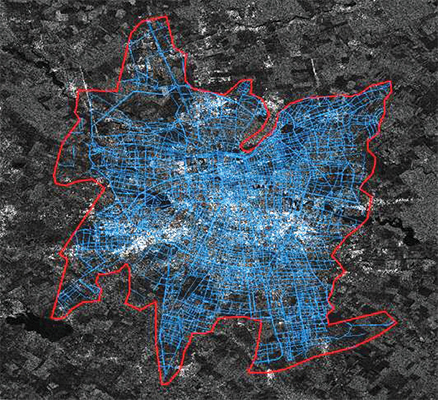 The drinking water flows from a source in the mountains to the customer's tap, but somewhere in the sprawling network of pipes, part of it disappears.
Utilis of Rancho Bernardo has technology to find where it's going.
The company — a wholly owned subsidiary of an Israeli company of the same name — uses satellite data to find leaks in water pipes. It uses the same technology the U.S. Geological Survey uses to measure soil moisture, said Clifford Chan, operations maintenance director for the East Bay Municipal Utility District in Oakland, a repeat customer of Utilis.
Another user is Central Arkansas Water, which serves 450,000 people in the Little Rock area. Utilis' parent company counts customers in more than 25 countries.
The City of San Diego recently signed on for a pilot study of its own. With Utilis' help, it will search for water leaks in Mira Mesa, the state Route 56 corridor, Pacific Beach and Clairemont.
Water leaks are a big deal, said James Perry, Utilis' vice president of business development and one of seven employees in the company's Rancho Bernardo office. Water is often a scarce commodity. In dry regions such as California, it takes considerable energy to pump water from its source to the areas that need it, resulting in greenhouse gas emissions. Local governments are facing more pressure to cut waste.
Satellite Images
Utilis uses a Japanese satellite equipped with synthetic aperture radar to gather its data, said Perry. It matches the satellite images with computer maps of the region's water system and then processes the data with its patented software. The result is a map showing areas with a probability of drinking water in the soil. The technology is good for finding the general area of a leak. Water utility crews need to use other technology — such as listening devices — to pinpoint a leak.
Water pipes are typically 4 feet below the surface. Synthetic aperture radar can sense water up to 10 feet below ground.
'One Tool in the Toolbox'
"We look at this as one tool in the toolbox," said Chan, whose utility provides drinking water to 1.4 million people over a 332-square-mile territory east of San Francisco. In 2016, the district approved a one-year, $96,000 contract with Utilis.
Chan said his agency is now pursuing a new survey that will take radar images from an aircraft. Perry said that will offer a higher resolution view and more exact picture of where there might be leaks.
Diversifying
Privately held Utilis hopes to diversify its business. Perry said customers might also use its technology to find wastewater in the soil, as well as saturated soil in wet climates. In the latter case, the technology could substitute for taking core samples of the earth.
Utilis set up the Rancho Bernardo office in 2016. Perry said as the business grows, Utilis might add production employees. Those would be people who sit at computer screens and work with the satellite imagery and other data to find water in the ground.