PROPERTY: SUPERBLOCK TO OFFER CLASSIC, LARGE SPACE
Character Is Amenity For East Village Office
Sunday, December 9, 2018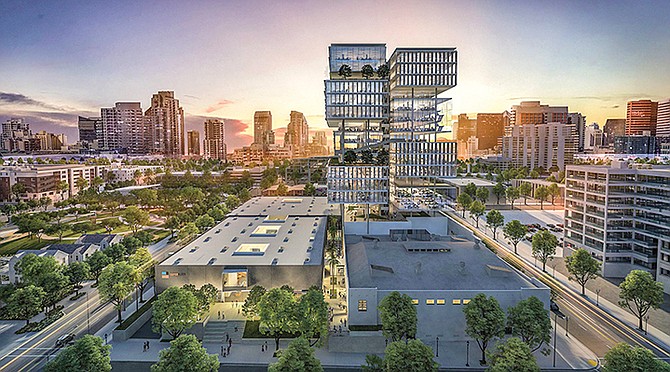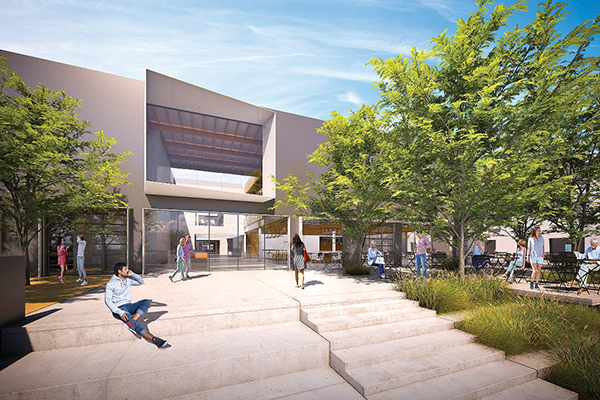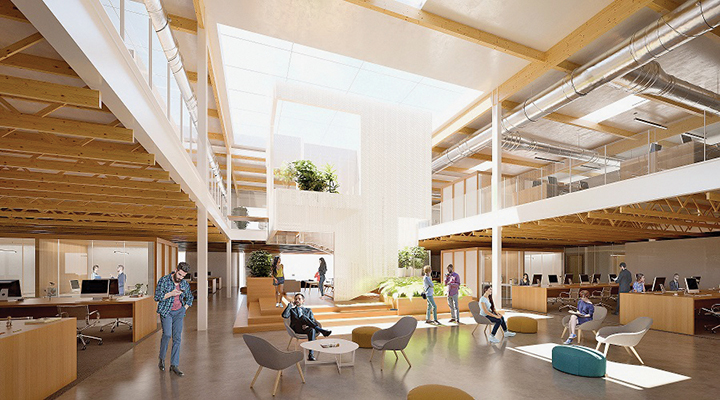 The former home of Jerome's Furniture — an East Village landmark in downtown San Diego for nearly 50 years — will be transformed into a new landmark of sorts.
Plans by the Navarra family, owners of Jerome's, are to redevelop two warehouses, which were part of the furniture store, into creative office space followed by construction of a 17-story office tower next to the warehouses with above-ground gardens sandwiched between several of the floors.
Renovation of the former warehouses is estimated to cost $25 million. Construction costs of the tower were not disclosed.
"As with other cities, you have this growth of people who are living in the downtown area. That really creates a talent pool," said Mark Navarra, president of Navarra Properties. "We see this as an opportunity for employers to come in and access that talent pool."
Navarra Properties is a real estate investment and management company created by the Navarra family, which at one time owned a huge swath of East Village.
Bounded by E, F, 14th and 15th streets, the office project has been dubbed SuperBlock@I.D.E.A District.
The project is called "SuperBlock" because the land it covers is the size of two normal city blocks. The I.D.E.A District is a 35-block arts and innovation section of downtown conceived by developers David Malmuth and Pete Garcia.
"Our block is one of the only superblocks that is available for development," Navarra said.
Malmuth and the Los Angeles-based Lowe, formerly known as Lowe Enterprises, will manage the property in a joint venture.
"We think it's the first large scale repurposing of a downtown warehouse in office space in downtown San Diego," Malmuth said. "We're aiming to find a large tenant that wants a very cool space in a burgeoning neighborhood."
The site has a rich history as the birthplace of Jerome's Furniture, which has grown to have showrooms in multiple locations.
Jerome's Furniture dates back to 1954, when Jim Navarra and his two partners started Strep's Warehouse.
Jim Navarra became the sole owner in 1960 and changed the name to Jerome's in 1968, naming the business after his son, Jerome.
The company moved its main San Diego showroom to West Morena Boulevard in 2000.
With a flurry of new construction in East Village from apartment towers to UC San Diego Urban Campus, Navarra said the time was right to redevelop the SuperBlock.
The site is across the street from the planned East Village Green, a 4.1 acre park that would include two dog parks, a children's garden, community center, performance stage, fountain and underground parking.
Prev Next