CEO Meets, Defeats Challenges, Turns to Helping Others
Sunday, December 9, 2018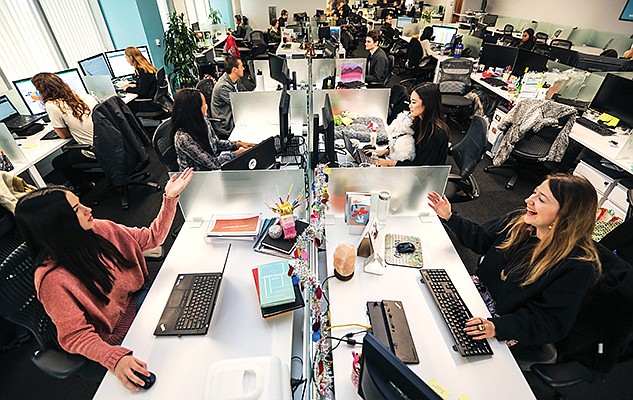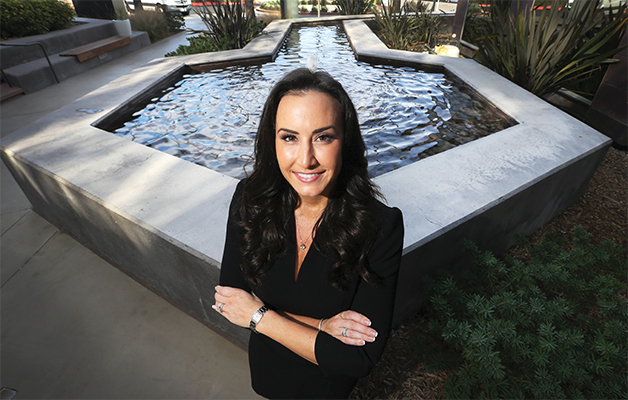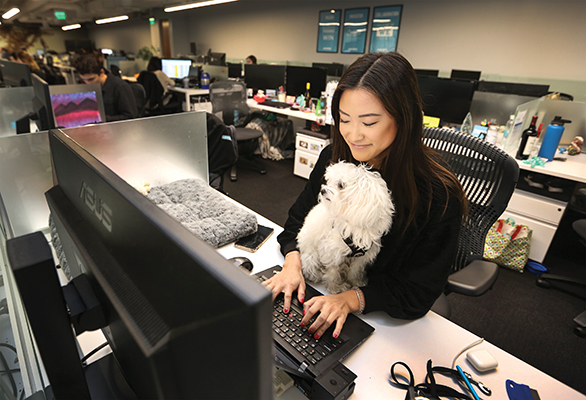 AMOBEE
CEO: Kim Perell
Revenue: About $1 billion in fiscal year 2018, according to parent company SingTel
Number of local employees: About 100
Investors: Sequoia Capital Israel, Accel, Cisco, Motorola Solutions
Headquarters: Redwood City
Year founded: 2005
Description: Amobee is a marketing technology company and subsidiary of Singapore-based carrier SingTel.
From the dot-com bubble burst to selling her company, Kim Perell has seen a little bit of everything as an entrepreneur. She moved to the San Diego area shortly after founding her first startup, which she grew into a global company through a series of acquisitions.
The CEO of Amobee, a Redwood City-based marketing technology company with offices in Sorrento Valley, got her first taste of entrepreneurship as one of the early employees for an online storage company called XDrive, a predecessor of sorts to Dropbox.
She was brought on as the company's director of marketing and sales in 1999, where she helped the business raise its first million. From there, she watched the company skyrocket — and subsequently crash.
At the time, Yahoo had just gone public, dot-com companies were booming, and many entrepreneurs were feeling optimistic.
"It was like being on a rocket ship," Perell said.
XDrive managed to raise $120 million in investment and ballooned to a few hundred employees. But as cloud computing didn't exist yet, the company's infrastructure costs were too high, and it was burning through the cash quickly. Perell was tasked with leading digital advertising efforts for the company to help offset its costs. At that point, it was too late.
"In an instant, my future, my career, my finances were gone, and everything that I thought was going to be the best thing that ever happened to me was the worst thing that happened to me," she said. "I had to lay off my friends, and then myself."
'A Bet on Me'
From rock bottom, Perell had to decide where to go next. Instead of taking the next desk job, she was convinced there was still a future in the internet. Before the Santa Monica company went under, XDrive had gotten hundreds of users, and lots of advertising interest.
"I had seen the opportunity," Perell said. "I believed the internet would become as great as it is today."
Perell was determined to start her own digital marketing company. There was just one problem: she had no money.
She approached her grandmother, asking for a $10,000 loan to start an internet company. Her grandmother didn't understand what the internet was, but gave her the loan anyways.
Prev Next