BAE Systems Wins $79M Ship Repair Contract
Sunday, December 9, 2018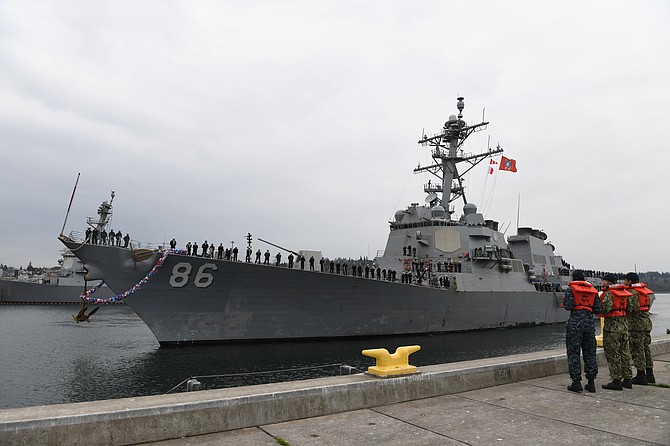 The U.S. Navy awarded BAE Systems San Diego Ship Repair in Barrio Logan a $78.8 million fixed-price contract to maintain, modernize and repair the USS Shoup.
The Shoup is an Arleigh Burke-class destroyer based in Everett, Washington.
Two shipyards on the West Coast bid to do the work, awarded by the Naval Sea Systems Command of Washington, D.C.
The contract includes options which could boost its value to $87.7 million.
Work is expected to be complete by February 2020.
The contract, awarded on Dec. 3, was publicly announced on Dec. 6.