Logistics Startup Expects a Lot From Recent Series A Round
Wednesday, December 5, 2018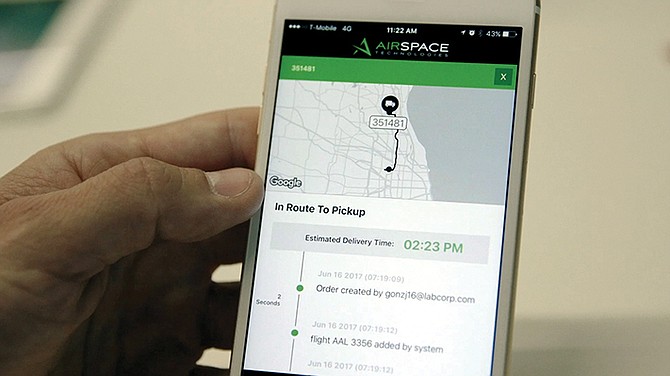 AIRSPACE TECHNOLOGIES INC.
CEO: Nick Bulcao
Funds reliseaised: $28M
No. of local employees: 67
Investors: Scale Venture Partners, Defy.vc, Qualcomm Ventures, Cross Culture Ventures, Schematic Ventures
Headquarters: Carlsbad
Year founded: 2015
Company description: Airspace Technologies specializes in time-critical logistics and same-day shipping. The company's software allows it to ship items
with greater visibility and speed.
After closing a $20 million funding round, Airspace Technologies Inc. is getting ready for takeoff. The San Diego-based logistics startup closed a series A round led by Scale Venture Partners on Nov. 15.  
Co-founder and CEO Nick Bulcao said the funding provided Airspace opportunities to significantly grow its customer base and workforce. While the company didn't need to fundraise — it just received $8 million from a Series A in August — Bulcao said Airspace hit the targets it had set in order to raise another round.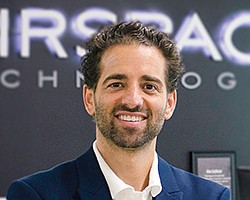 "I think the timing was perfect to throw the fuel on the fire and take off for now," he said. "There's a lot we can do with (the funding). We can easily get to profitability, or can invest it in a way that we can grow significantly faster."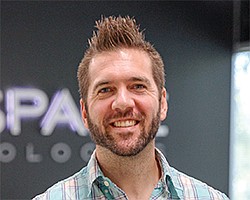 Founded in 2015, Airspace Technologies specializes in rapid, same-day delivery for necessities, such as airplane parts or organs for transplant. Bulcao said making shipments directly, rather than through a hub-and-spoke model, allows the company to outpace its competitors.
Since raising its Series A, the company began to grow quickly. In the last year, the company's revenue has grown 240 percent, Bulcao said.

"It validated what we were doing and enabled us to get the top talent out there," he said. "Once we did that, (we knew) this is going to become something special."
In the near term, Bulcao sees opportunities to grow domestically and in the international market through Airspace's key verticals: health care, semiconductors and aerospace. He also plans to boost the company's head count, adding 120 employees next year, including sales and engineering staff. He also wants to build out the company's driver network.
"We really, really want people here," Airspace co-founder and Chief Technology Officer Ryan Rusnak said. "We've moved engineers from every corner of the country to get them here. We've also hired amazing engineers from our own backyard."
As part of the funding round, Stacey Bishop, a partner at Scale Venture Partners, will join Airspace's board of directors. Bulcao described Scale Venture Partners as a "perfect match," adding the Bay Area VC firm would help guide the company along its fast growth trajectory.

"Everyone was excited," Rusnak added. "There's nothing like someone approaching you with a big check to be part of what you've made."