North City to Bring Urban Environment to San Marcos
Tuesday, December 4, 2018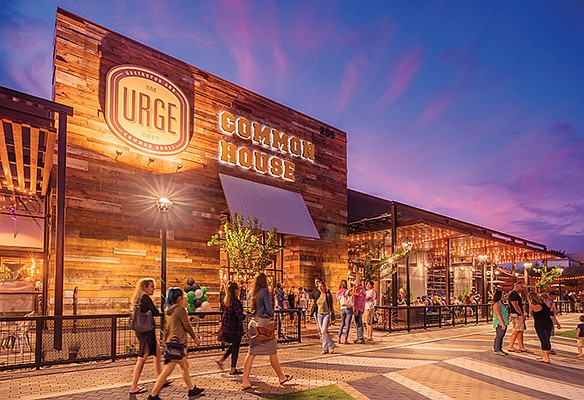 Gary Levitt darted from building to building, weaving his way amid the scaffolding that frames an apartment building that's still under construction as he talked grandly of what's still to come on the San Marcos project that he's been working on for the past 15 years.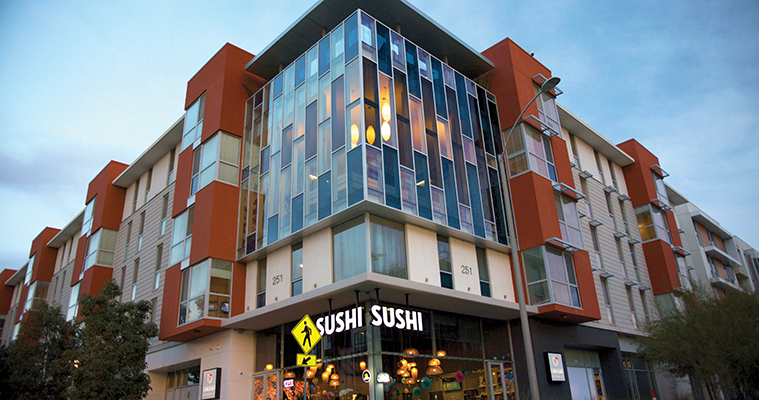 "If you drive along the 78 freeway, there aren't a lot of places you want to get off and visit," Levitt said. "We built one for you."
The place Levitt is building is North City, a $2 billion project billed as the new downtown for San Marcos adjacent to the CSU San Marcos campus.
In a similar but considerably smaller project, Levitt's Sea Breeze Properties based in Carmel Valley in 2013 acquired the 42-acre site of what was to have been a big box shopping center in Rancho Penasquitos/Torrey Highlands.
Merge 56
In its place, Levitt plans to build a $350 million mixed-use project which he named Merge 56 that will include 500,000 square feet of commercial space, a movie theater and 242 residences that would be a mix of detached homes, condominiums and apartments.
The company also has developed several other retail, office and housing projects in San Diego County.
North City will ultimately bracket Twin Valley Oaks Road with apartments, restaurants, retail shops, townhomes and single family homes in a walkable urban environment on a 150-acre site.
The project reached a milestone of sorts in November with the topping off of an $81.9 million extended learning center that Levitt is building in a joint venture with CSU San Marcos across the street from the university's main campus.
At 150,000 square feet, the extended learning center will be the biggest building at the university, said Karen Haynes, president of CSU San Marcos. The learning center includes a 700-space parking garage.
With completion targeted for August 2019, the center will be linked to the main campus by a pedestrian bridge across Campus Way.
Public-Private Partnership
Calling the center "a significant addition to the campus," Haynes said it is being built in a "public-private partnership unique within the state of California."
The university will own the top five floors for classrooms, labs and offices.
Leavitt's North City will own the bottom floor, which will be used for retail.
Already completed in North City is the 170-unit Quad student housing building with ground floor retail space, the 197-unit Block C market rate apartments with ground floor retail and restaurants, a 60,000 square-foot office building that has been leased to PIMA Medical Institute, and the 21,000 square-foot Urge Gastropub & Common House that includes the Mason Ale Works production brewery and an eight-lane bowling alley with an outdoor recreation area.
Prev Next