Belgium Eyes Aircraft From General Atomics ASI
Sunday, December 2, 2018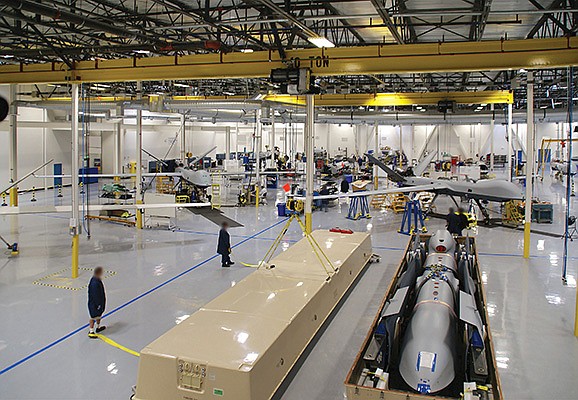 Another European country is getting in line to buy aircraft from General Atomics Aeronautical Systems Inc. The Poway business said Nov. 19 that the Belgian government wants to begin negotiations on a purchase.
"We look forward to providing our unmanned aircraft systems to meet Belgium's mission requirements, while also supporting the NATO alliance," said Linden P. Blue, CEO of GA-ASI, in a prepared statement. "We are also eager to work with our industrial partners in Belgium on a host of activities ranging from manufacturing to maintenance."
Belgium wants to buy the MQ-9B SkyGuardian model that GA-ASI is building for the Royal Air Force of Great Britain.
In other news, General Atomics has opened an office in New Delhi, with the hope of selling both unmanned aircraft and its next-generation aircraft carrier technology. GA is building electromagnetic launch and recovery systems for the U.S. Navy's Gerald Ford-class carriers and would like to export the technology. GA has hired Pratesh Gandhi, a former aviator in the Indian navy, to lead business development in that country.
General Atomics is privately held.