Wave of Investment Has Life Sciences Swimming in Cash
Tuesday, August 21, 2018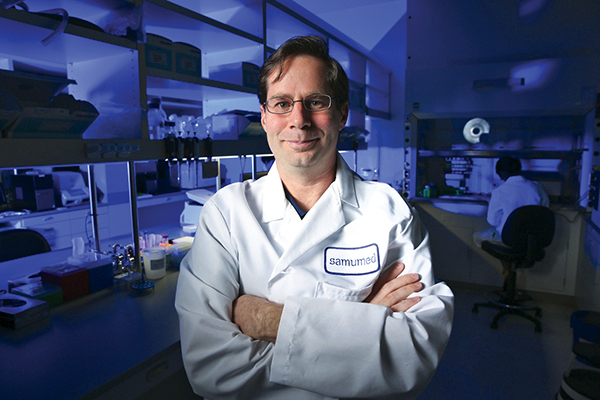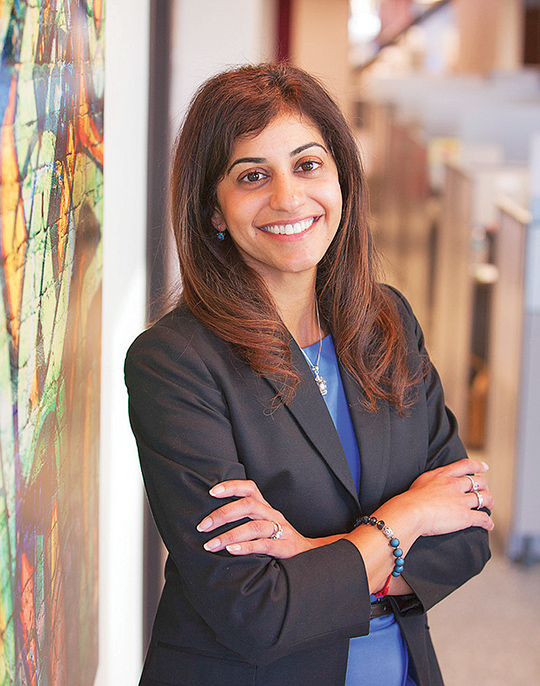 San Diego — Cash is pouring into early-stage San Diego life sciences, with 2018 shaping up as a banner year, according to observers.
Investment in San Diego-based life sciences companies brought in a record $427.5 million of investment in the second quarter of 2018, a 32 percent year-over year jump, according to a July CBRE Group Inc. report.
The prior high — $417.9 million — came in the first quarter.
(Other tallies of second quarter life sciences investment differ, but agree that it was a record.)
The still-unfolding third quarter already hit a new peak, on the basis alone of Samumed's $438 million round, followed by Gossamer Bio's $230 million series B financing.
Biotech watchers said it's tough to say whether more huge rounds are coming, but nonetheless expect strong life sciences investment to continue through at least the end of the year.

"If my calendar is any proxy for what's going on in the market, there's a lot of activity," said David Crean, the managing director of Objective Capital Partners, who leads the firm's life science investment banking deals.
A Push to Invest
Crean said limited partners — investors in venture capital funds — are putting pressure on general partners to spend idle cash. San Diego has an array of innovative biotechs in which to invest, he added.

"They're screaming to spend money on really novel, innovative, differentiated companies," said Crean.
Besides life sciences investment, recently Crinetics Pharmaceuticals raised $102 million through an initial public offering, or IPO. Ra Medical also readied an initial public offering worth up to $86.25 million.
"Nationally, the IPO market has opened right up," Crean said, adding there's no indication of a bubble.
Trevor Callan, managing partner with Callan Capital, said the recent mammoth funding rounds indicate more IPOs are on tap.
Callan said signs appear positive for regional biotech investment, but there's no crystal ball for how long this holds up. He noted that he recently spoke with a few local CEOs on the topic.
"If the overall markets start to have a sell off kind of environment that could put the brakes on a lot of these deals," he said.  
For now, biotech is all the rage. Case in point, Samumed's $438 million round this month brought its fundraising total to $650 million.
The company is developing medicines it says have the potential to regenerate damaged tissue. Prior to the round, Samumed was valued at $12 billion.
In addition to Gossamer's $230 million round last month, the company launched with $100 million in financing earlier this year.
Gossamer plans to be a major force in San Diego for years to come, centered on an ambitious mission spanning disease areas in autoimmune, allergy/inflammation, immuno-oncology and fibrosis.
Mike Krenn, the president of San Diego Venture Group, focuses on tech but also deals in life sciences. Krenn said he's fielding more calls than ever from out-of-town investors inquiring about San Diego companies, and noted 140 investors — more than ever — were slated to attend San Diego Venture Group's Annual Venture Summit. (The event took place Aug. 16.)
"I just think the size of the funds out there, along with quality of deals that are coming out of San Diego, make San Diego super well-positioned," Krenn said.
He added beyond what's public, he's aware of two life sciences companies operating in stealth mode, one that's raised $20 million, and another that took in $17 million.
Dominating in Deals
In the first half of the year, life sciences dominated San Diego investment. In terms of deal size in the second quarter, the category took the top eight spots, according to CBRE.
Krenn said word is getting out about the recent spate of life sciences deals, shaking the region's image as a sleepy beach town.
"People are starting to realize there's real tech and real science coming out of the community," he said.