Sport Innovators Ups Its Game To Help Cos. and Entrepreneurs
Sunday, August 12, 2018
San Diego — San Diego Sport Innovators (SDSI), a business development organization for sports and active lifestyle startups, has expanded and rebranded its flagship accelerator program.
Solana Beach-based SDSI is a nonprofit group that funds its work via annual membership dues paid by companies that go through the 20-week accelerator and through members of its board of directors and advisory board.
The organization started as Connect SI, a program of Connect, the region's first startup accelerator. In 2010, it adopted the SDSI name, and in 2015 it became an independent organization. However, it retained for its accelerator the same name as Connect's long-running program for life science and tech companies, Springboard.
Now SDSI has renamed that program SDSI Accelerator. It is accepting applications for its next cohort through Aug. 20 from companies with $100,000 to $2 million in revenue. The renamed program will continue to offer companies a team of mentors with which they will work to refine a business plan, ready for investment and prepare to grow and scale. A yearlong membership with the organization — required to participate — costs $2,000.
The organization, in tandem with the rebrand, has also added a free, one-day workshop for aspiring entrepreneurs, SDSI Gateway. That's intended as a resource for entrepreneurs and companies that aren't yet ready for an accelerator.
"You can come in and learn from A to Z what it takes to start a business," said Dana Rowley, SDSI's mentoring programs coordinator.
Mentors from SDSI will talk about the essentials of launching a startup, from how to validate a business idea to whether, when and how to protect intellectual property.
"We hope it will better prepare people to come into an accelerator like ours," Rowley said. "Obviously we're building a funnel for ourselves, but it will help others as well."
SDSI has also added a Masters mentoring program for established sports and active lifestyle (SAL) companies with at least $2 million revenue that are seeking confidential guidance from the organization's roster of industry veterans.
"Just because you're a mature company doesn't mean you are without challenges," Rowley said. "Oftentimes it's kind of hard to get that help or support…finding someone that has the industry experience that really understands your background is pretty rare, so we wanted to leverage that Rolodex that we have of this really deep industry experience to help even more mature companies get better."
Renne Catalano Gussman, director of business development at SDSI, said the changes were prompted by the growth of the SAL sector.
More than 80 graduates have gone through the SDSI program. The organization says 87 percent remain in business, and that its graduates have collectively created more than 500 jobs and raised more than $84 million. SDSI says it's actively working to support more diversity in the SAL sector, and that 46 percent of the companies that have gone through its accelerator are woman-led or founded.
Homegrown startup Bold Brew, founded by two engineers while they were students at San Diego State University, went through the SDSI accelerator program earlier this year.
Started by founders Jake Solomon and Jack Doheny, both 23, the company sells canned cold brew and nitro coffee that's marketed as an alternative to energy drinks for skaters, surfers and others in the action sports community looking to stay amped.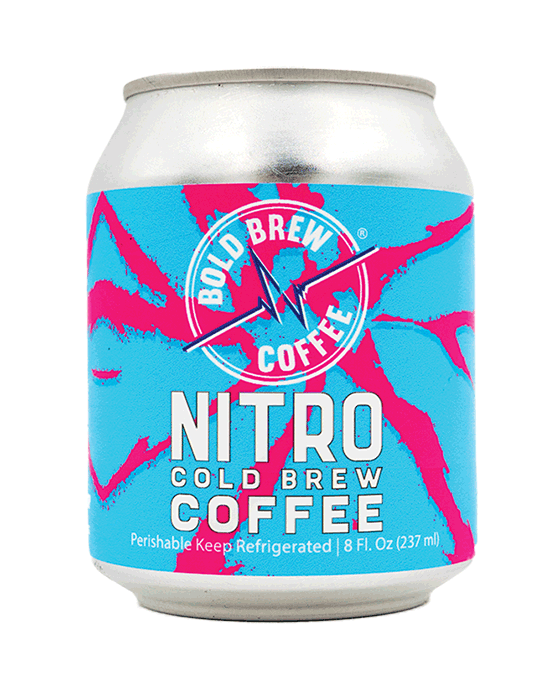 Its products are distributed through more than 300 retailers, including a number of local Target stores — a coup that the pair hope will lead to broader pickup by the big-box store chain — and online on the company website and via Amazon.
Solomon and Doheny anticipate that the company, which has raised an undisclosed total of funds from angel investors and family offices in addition to $1,000 from SDSU's Zahn Innovation Platform Launchpad while in school and $5,000 from friends and family, will bring in revenue of "just under" $500,000 this year.
They credit the SDSI accelerator with connecting them with local investors and others in the San Diego innovation ecosystem.
"The best part has been the relationships we've been consistently able to build," Doheny said.
"We were almost a little reluctant to sign up because we only had $5,000 or $10,000 in the bank, but we really saw the value in working with these mentors and getting involved in the San Diego entrepreneurial community in a more targeted sense."
To apply for the SDSI Accelerator or learn more about its other programs, visit sdsportinnovators.org.