LEADERSHIP: BOARDS NEED TO REFLECT NEW BIZ DYNAMICS
Age Becomes Issue for Boardroom Diversity
Thursday, August 2, 2018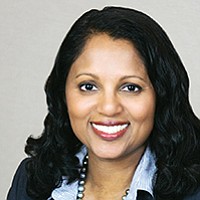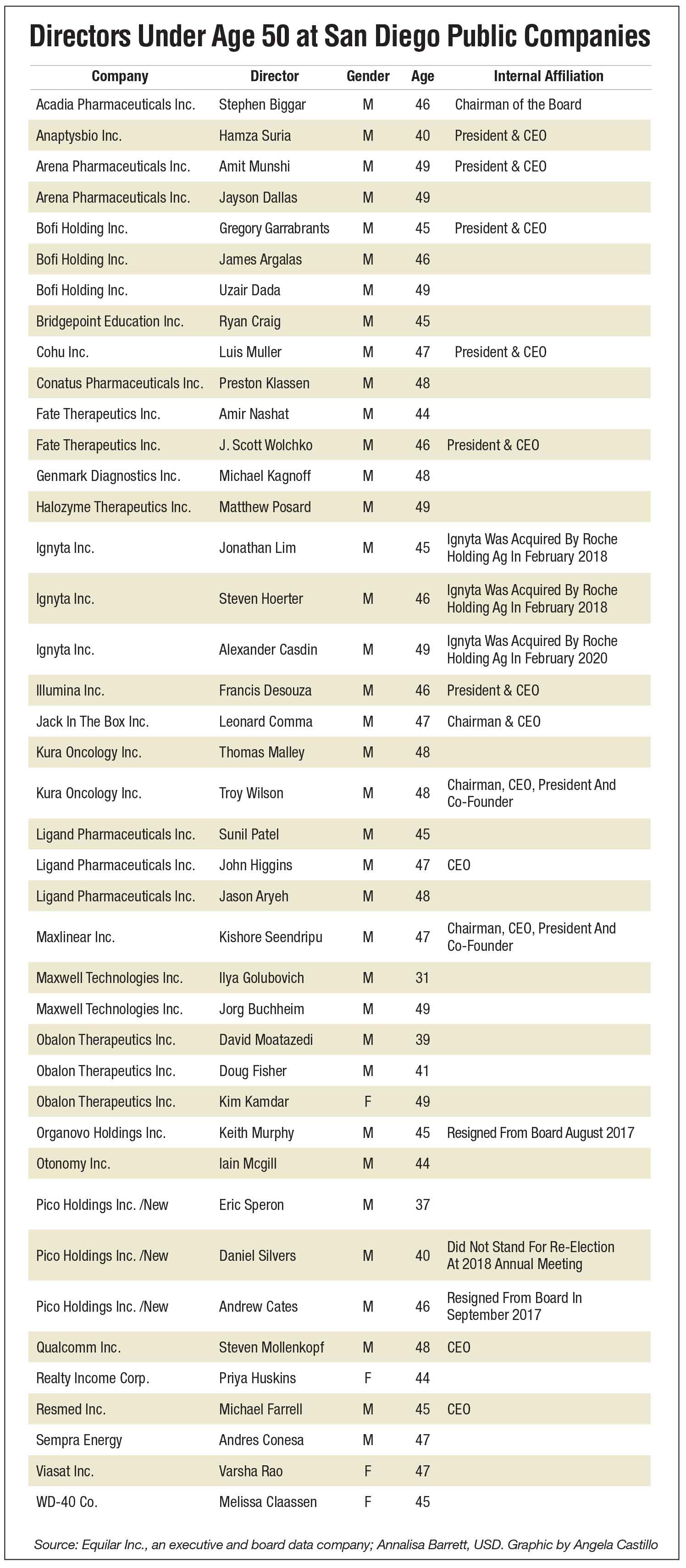 San Diego — When Priya Huskins joined the board of San Diego-based Realty Income Corp. in 2007 at age 36, the need to bring in younger directors to refresh corporate boards wasn't necessarily a conversation taking place around the corporate world.
Today, that has changed, said Huskins, who has now held her board seat for more than a decade. "The age conversation is part of a robust discussion on diversity in the boardroom happening right now," said Huskins, a corporate attorney whose "day job" is serving as a partner with a Bay Area insurance brokerage, Woodruff-Sawyer Inc.
Companies in San Diego and around the country are bringing in directors under age 50 as they seek to position themselves for the future, whether that means a greater familiarity with such issues as e-commerce, social media and cybersecurity, or simply a perspective more in tune with that of younger consumers.

Among the San Diego County-based public companies that have brought on directors under age 50 in recent years are Arena Pharmaceuticals, Maxwell Technologies, Obalon Therapeutics, Sempra Energy, Viasat Inc. and WD-40 Co.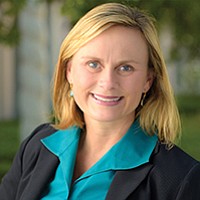 San Diego companies in the Russell 3000 — as of 2017 — had 41 corporate directors below age 50, or 11.5 percent, said Annalisa Barrett, clinical professor of finance at the University of San Diego's School of Business. For companies across the entire Russell 3000, the rate of under-50 directors holding board seats is about 9 percent, said Barrett.
Twelve of the 41 directors below age 50 are also CEOs of the companies at which they serve on the board. Nearly all boards include the CEO, and in most cases the CEO is the only employee of the company serving on the board, Barrett said. It was commonplace to have several employees holding board seats (e.g., CFO, COO), but these days most companies have independent directors hold those seats, she said.
The trend is to increasingly move away from company employees on the board.
"Board refreshment is focused on the other seats of the board," Barrett said. "The move away from having non-CEO employees on the board traces its roots back to the increase in focus on director independence after Sarbanes-Oxley was enacted. The trend has continued as institutional investors have increased focus on board composition and called on companies to refresh their boards with independent directors."
The Sarbanes-Oxley Act of 2002 – created to curb fraud, improve the reliability of financial reporting, and restore investor confidence – requires a management's report on internal controls over financial reporting to be included in a company's annual report, according to the SEC.  
Prev Next