Cohn Restaurant Group Buys Former Junk House Gastro Pub
Sunday, April 15, 2018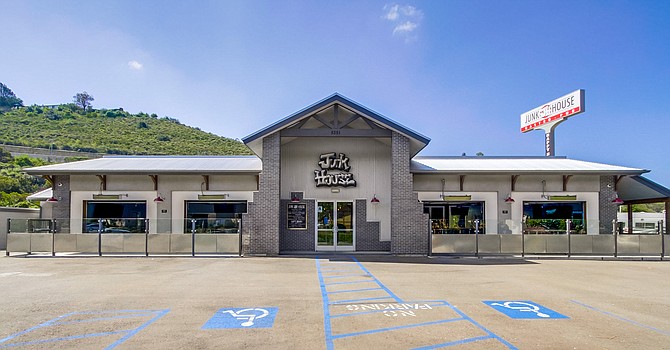 The Cohn Restaurant Group has purchased the former Junk House Gastro Pub restaurant at 5351 Adobe Falls Road for about $1.8 million.
The restaurant chain plans to use the vacant 5,485-square foot restaurant as a commissary kitchen and testing kitchen for the company's 22 restaurants with an eye toward eventually opening a new restaurant on the site.
Built in the 1950's on a 43,124 square-foot lot, the building was the original home of Nicolosi's Italian Restaurant and was remodeled prior to its acquisition by the Cohn Restaurant Group.
The seller, L& L Acquisitions, LLC, was represented by Mike Spilky of Location Matters
The Cohn Restaurant Group was represented by Dan McCarthy and Kyle Clark, senior group managers with The Heritage Group.
"We expect future use to increase the value of this well-located asset," McCarthy said.