CIVIC: $17M FACILITY, PROGRAMS PROMPT NOAA TO SEEK EAST COAST SITE
Project Helps Grow Vision for Ocean Discovery Institute's Outreach
Wednesday, April 11, 2018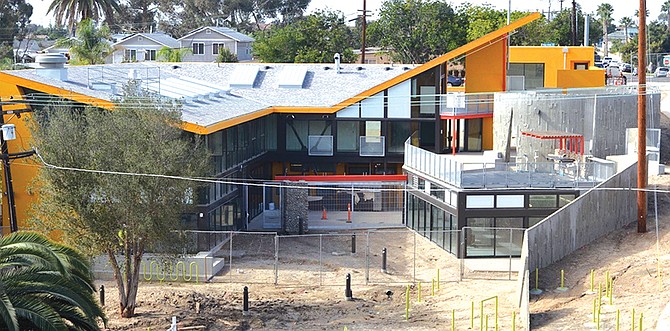 San Diego — The $17 million Living Lab project that's nearing completion in City Heights was designed to help the Ocean Discovery Institute kindle a passion for science among students in the inner-city neighborhood. It's also got the attention of a prominent national science group looking to replicate its mission on the East Coast.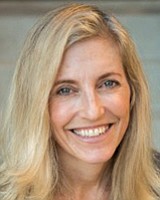 "We have been working in City Heights for more than 15 years," said Shara Fisler, the institute's executive director. "The students have achieved unprecedented accomplishments. They are graduating from college at extraordinary rates."
The institute strives to inspire young people to pursue higher education in the fields of science and conservation. Currently headquartered in trailers at Pacific Beach, the nonprofit institute reaches 4,000 City Heights students each year through classroom and out-of-school programs, Fisler said. It works closely with the San Diego Unified School District.
The Living Lab, which is being built in partnership with the school district, will become the institute's permanent home. The goal is to extend the program's reach to 10,000 students annually within three years. Construction of the 12,000-square-foot, two-story building at Thorn Street and Van Dyke Avenue is expected to be complete sometime this summer.
The structure was designed by San Diego architect Rob Wellington Quigley. Fisler says the center will be a place where scientists can conduct research alongside students.
"It is beautiful," Fisler said of the building. "It is functional. It sparks curiosity."
Fisler started the institute in 1999 with a budget of $5,000. Today the program has a $2.2 million annual operating budget and employs 18 people full time. The institute depends heavily on contributions and volunteer support. Its staff includes 10 volunteers from AmeriCorps VISTA program.
Since its beginning, the institute has augmented local school curriculums, conducting after-school programs and takes students on scientific field trips. Along the way it has garnered national recognition. In 2010 the institute received a Presidential Award for Excellence in Science, Mathematics and Engineering Mentoring.
National Outreach
Fisler said the effort to build the Living Lab forced the institute to refine its message when applying for grants and seeking donations. That has led to broader support for the organization and a drive to take institute's model to other underserved communities around the country. Fisler noted the organization has been recognized for its innovative approach to education by the National Oceanic and Atmospheric Administration (NOAA).
The institute's leaders met with representatives of NOAA's Office of Education in 2007 to discuss collaborations between the two organizations. A feasibility study has identified Norfolk, Virginia, as the most optimal site to explore the replication of its programs. NOAA now is working with the institute to recreate its program for students in the Chesapeake Bay region. An effort to raise $2 million to start the project is under way, Fisler said. She hopes to launch a pilot program in Norfolk around 2021.
Prev Next