Solving the Pilot Shortage Starts at Small Airports
Sunday, April 8, 2018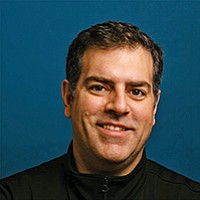 San Diego — Boeing estimates that more than 600,000 new commercial airline pilots are needed in the next 20 years; Airbus points out that only 200,000 have been trained since the dawn of aviation. When you find an issue on which these two aviation titans agree, it's worth paying attention.

This mismatch is exacerbated by industry growth, a wave of pilot retirements, high training costs, and a narrow pilot corps in which less than one in six are women or people of color. This future pilot shortage threatens the health of our global aviation industry and its indispensable role in local, regional, national, and global commerce.
In fact, travelers going into and out of California have already been impacted by this shortage with 318 flights canceled in March alone. They stand to face greater disruptions if nothing is done to address it. San Diego, home to 11 municipal airports, two military airfields, and the busiest single-runway ramp in the whole country, could be particularly affected.
Given airlines' naturally low profit margins, high capital budgets for fleet and airport upgrades, and cutthroat competition, it isn't realistic to rely on them to address the shortage.
Therefore, other means should be embraced by airlines, aircraft manufacturers, policy makers, and local officials. This includes general aviation, the "on-ramp" for airlines.
People learn to fly small aircraft, beginning a career path that can naturally culminate with airlines. Advocating for general aviation will require small airports (and their municipal owners), small-aircraft manufacturers, and flight schools to do more and better marketing, particularly to young candidates.
These candidates must consist of women and people of color, including those who may not view flying as a tech-heavy career path – it is! In fact, many jobs in the aviation workforce require STEM skills.
STEM Skills Needed
There are many more small airports (12,000) than there are commercial (450) in the U.S., and many of those offer attractive training infrastructure, refueling and maintenance, and a network to help a young pilot's career flourish.
In San Diego there are already plans to expand two such small airports: Brown Field Municipal Airport and Gillespie Field, meaning there will be more flights coming through there every day and a greater demand for workers at all levels of the aviation workforce.
It is past time to start taking action; the upcoming AAAE Conference taking place in San Diego this April a perfect setting to get airport executives and operators of all sizes focused on how the STEM skills gap will affect the viability of the aviation industry. Fortunately, some industries are already making educating the next generation of the aviation workforce a priority.
Prev Next