FOOD: PASSION, PLACE AND VARIETY SERVE FOOD HALL OPERATIONS
A Dining Model For Changing Tastes
Thursday, April 5, 2018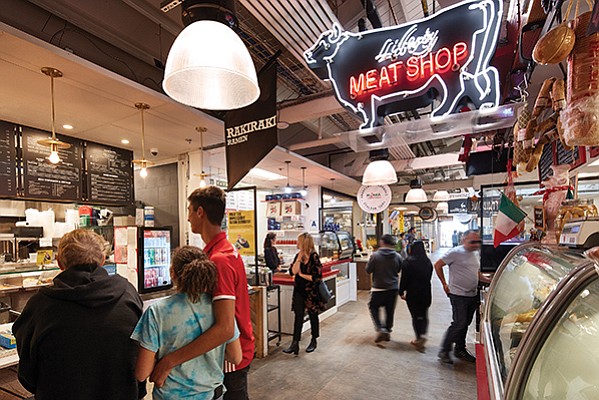 Don't Confuse Food Halls With Food Courts
• Food courts are built for convenience while food halls are designed as gathering spaces.
• Gourmet, locally sourced foods are available in food halls. Food courts typically have fast-food options.
• Chain restaurants dominate food courts. Food halls have mom and pop shops.
• Food halls must be located in buildings with character. Food courts can be in a mall.
• Food hall vendors must have passion behind their products while food courts are, again, purely for convenience.
San Diego — as new trends come up and as the dining industry changes...