INSURANCE: RIGHT DEDUCTIBLE, CHOICE OF COUNSEL CAN BE IMPORTANT
Cos. Need to Make Sure They Plug Potential Holes in Coverage
Thursday, April 5, 2018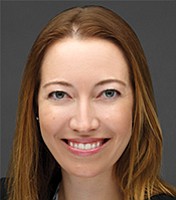 San Diego — Obtaining Employment Practices Liability Insurance (EPLI) is a strong base for any corporation as it pertains to protecting its investment, but experts want business owners to know that's just the start.
Sarah Williams, a lawyer at Ogletree, Deakins, Nash, Smoak & Stewart P.C. law firm, says while EPLI is imperative and highly recommended to all those she counsels, wage and hour claims are also something to which those at risk need to pay close attention. EPLI tends not to cover those claims.
"Those are considered violations of California labor codes, so, like, failure to pay minimum wage or overtime," said Williams. "These are typically not covered under standard EPLI policies… But, these are the types of cases that will put a small business out of business."
Wage and Hour Rider
In order to remedy this glitch, Williams suggests a wage and hour rider be added to the EPL coverage, to account for legal costs if a claim is filed against said company. This means the only out-of-pocket expense the employer has to pay in this case is if a judgment is obtained. (The only time all legal costs and part of the judgment would be covered is if the claim falls under the Fair Employment and Housing Act, she further explains.)
Punitive damages are also not covered by EPLI, says Williams, describing such compensation as anything a jury can consider after economic damages.
"For example, if you are an employee filing for sexual harassment and you say as a result of the harassment, you were forced to quit your job and you couldn't get another job for a year, one-year's salary can be awarded to you and that is considered punitive damages," she said.
Premium Vs. Deductibles
Speaking of deductible, weighing the cost of deductibles vs. premiums is another important detail to consider when shopping for EPLI. A lot of times, companies will decide to go with lower cost of premium for an EPLI policy, but have self-retention or deductibles. This means insurance companies won't pay until that deductible is met. For a smaller company, that can be a large amount if they opt for lower premiums. "They might want to think about paying a larger premium so they have a smaller self-retention amount," said Williams.
Additionally, Williams says companies should make sure their EPLI policy has a "choice of counsel" provision, if using its own attorney is important to a company. Otherwise, employers may be surprised to find they may have to use an attorney they don't know if a claim is filed against them.
Prev Next