Company to Provide TSA Precheck at Liberty Station
Wednesday, April 4, 2018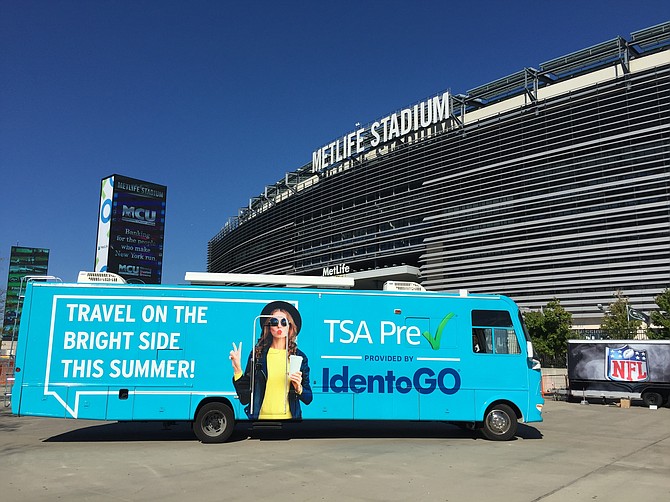 IdentoGO will be enrolling travelers in TSA Precheck out of its mobile RV at Liberty Station starting April 9.
Based in Billerica, Massachusetts, IdentoGO provides identity related services like passport photos, identity history checks, and fingerprint cards in addition to TSA Precheck. It's operated by security and identity services company IDEMIA.
The IdentoGO Mobile RV will be parked at Liberty Station at 2877 Historic Decatur Road from April 9 till April 24. The RV has been to San Diego before and will travel to Orange County after visiting Liberty Station. There's both a West Coast and East Coast bus service.
IdentoGO said it is the only provider of TSA Precheck enrollment to the public. The other two ways to get TSA Precheck are by being active military or by applying for Global Entry.
Travelers with TSA Precheck aren't required to remove their shoes, laptops, liquids, belts, and jackets for TSA screenings at airports. Consumers can buy a five year membership for $85.