Council Vote on Permits Delays Approval of Cerullo's Legacy Center Project
Tuesday, September 19, 2017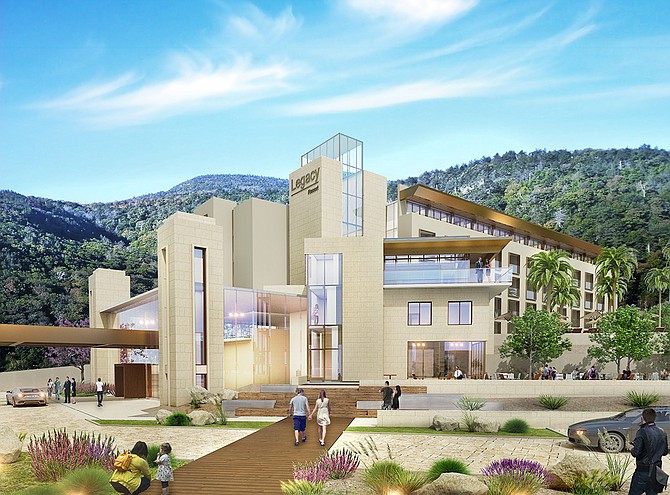 San Diego City Council has voted down zoning and related permit approvals that would have cleared the way for development of the proposed $160 million Legacy International Center in Mission Valley.
The council on Sept. 18 called on representatives of San Diego-based Morris Cerullo World Evangelism to make revisions, in order to mitigate concerns over potential traffic impacts at the site off Interstate 8. Developers will return to the panel to discuss possible changes, likely on Oct. 17.
The council vote was 5-4 against final zoning, easement and related development permits. The body then unanimously voted to have developers return in October, with potential changes to address traffic issues.
City staff have previously said the project would not create unmitigated traffic impacts. Some council members said they remained concerned about ongoing congestion issues along the Interstate 8 corridor, and the impacts of a recent major water line break that backed up traffic on I-8 and surrounding roadways for several hours.
Planned for an 18-acre site at 875 Hotel Circle S., the five-building Legacy International Center campus would have religious education and tourism elements, including a minister training center, theaters, a welcome center, museum, gallery, hotel, restaurants and retail.

Following an extensive revision of designs originally presented nearly two years ago, the project received an endorsement in December 2016 from the Mission Valley Community Planning Group, and a recommendation of approval in June of this year from the San Diego Planning Commission.
"We were certainly surprised by the results yesterday after unanimous approvals from the Mission Valley Planning Group and City Planning Commission," said Jim Penner, executive director of Legacy Center Foundation, in a Sept. 19 email to the San Diego Business Journal. "The story is certainly not over and we look forward to being with the City Council on October 17."