Golden Hill Apartment Complex Sells for $2.07 Million
Thursday, October 19, 2017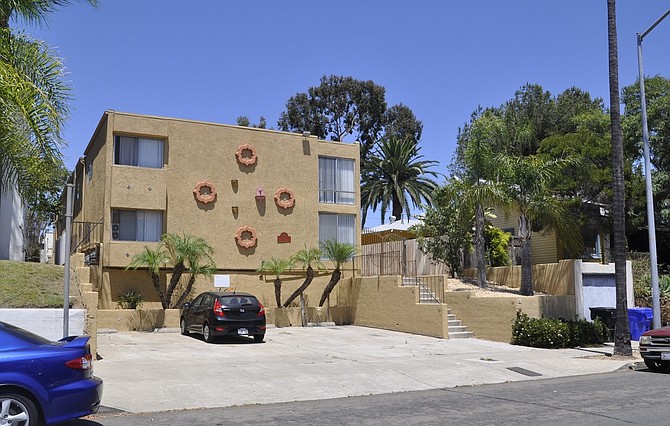 A Golden Hill apartment complex has sold for $2.07 million in an all-cash deal.
The seller of the nine-apartment complex, located at 2870 Broadway, was 2870 Broadway LLC.
The buyers were WSC Investment Partners LLC.
The seller and buyers were represented by Acre Investment Real Estate Services Senior Director Chris Sarver and Vice President Dylan Wright.
Built in 1964, the complex is a Huffman building with 6,126 square feet of rentable space on a 7,034 square foot lot.