TECH: NXP ACQUISITION IS MOVING SLOWLY; CEO CONFIDENT IN STRONG 2018
Qualcomm Net Income, Revenue Down as Legal Battles Continue
Originally published November 2, 2017 at midnight, updated November 2, 2017 at midnight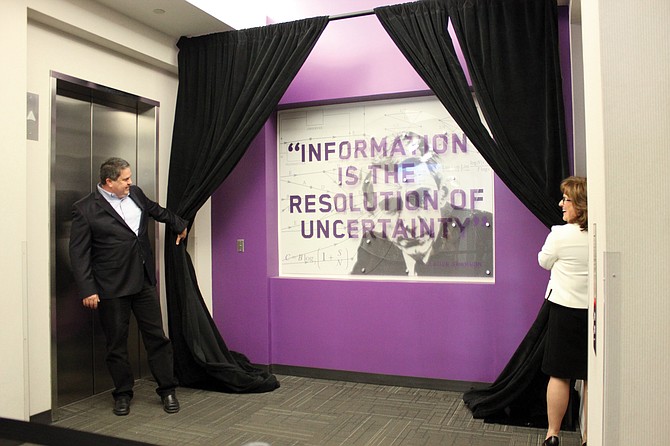 San Diego — Strained by lengthening legal fights with Apple Inc., San Diego-based Qualcomm Inc. reported fourth quarter net income of $200 million — a decline of 89 percent from the same quarter a year ago, when the company produced $1.6 billion in net income.
Qualcomm (Nasdaq: QCOM) made its fourth quarter earnings public Nov. 1. The earnings reflected lower revenues as Apple (Nasdaq: AAPL) as well as a second, unnamed company withheld payments to Qualcomm because of disputes. Qualcomm is negotiating with the latter.
It's not the only area where Qualcomm and its shareholders might have to fortify themselves with liberal doses of patience.
Qualcomm CEO Steve Mollenkopf told investors the company's acquisition of Netherlands-based NXP Semiconductors N.V. may slip into the first quarter of calendar 2018 because regulatory approval in some jurisdictions is taking longer than planned. European Union regulators, for example, have paused their review as they ask Qualcomm for more documents. Five of nine countries have OK'd the deal.
Progress is "a little slower than we'd like to make," general counsel Don Rosenberg told analysts during the earnings call.
Qualcomm previously asserted that it will wrap up the NXP deal by Dec. 31. Qualcomm is counting on the acquisition to diversify the company and perhaps return it to the growth that it enjoyed earlier in the decade.
Mollenkopf also said he thinks $110 per share remains an attractive price for NXP, though some NXP shareholders say they want more.
FY Revenue of $22.3 Billion
Qualcomm's 2017 fiscal year came to an end on Sept. 24. Revenue for the fourth quarter was $5.9 billion, down 5 percent from $6.2 billion in the year-ago quarter.
For 2017 as a whole, Qualcomm reported net income of $2.5 billion on revenue of $22.3 billion. Annual net income was down 57 percent from 2016, when it was $5.7 billion. Annual revenue was down 5 percent from $23.5 billion in 2016.
(The company's peak year was 2014, when revenue was slightly less than $26.5 billion and net income was slightly less than $8 billion.)
Qualcomm makes its profit by licensing its portfolio of wireless telecommunications technology to other electronics companies, including but not exclusively to Apple. It also makes microchips — notably modems that connect mobile devices with wireless networks and the world outside. Though the Apple dispute looms large, Qualcomm has a big business selling products and offering reference designs to electronics-makers who build their smartphones and tablets around the Android operating system.
Prev Next