Chelsea Opens $20.4M Affordable Apartment Complex in San Diego
Tuesday, May 23, 2017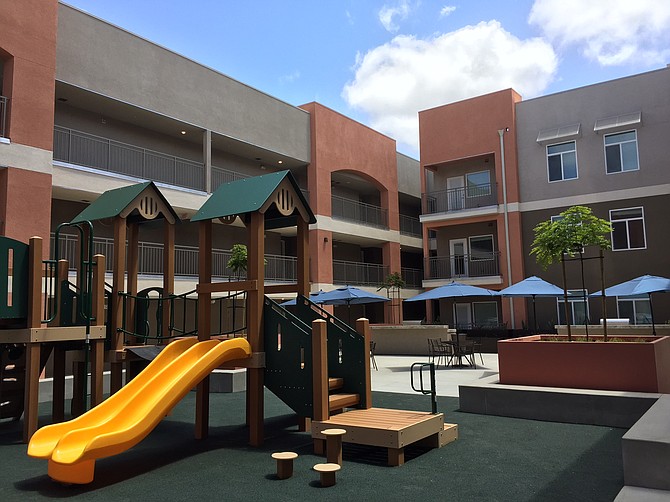 Carlsbad-headquartered Chelsea Investment Corp. recently opened Ouchi Courtyards, a $20.4 million affordable apartment development in San Diego's Encanto neighborhood.
A company statement said the 45-unit, mixed-use property is at 5003 Imperial Ave. and includes 5,000 square feet of retail space. Seven of the apartments are set aside for households that include a member with a developmental disability, with one designated for an on-site manager.
Officials said the project is the second by Chelsea in the city's Fourth District to include apartments set aside for the developmentally disabled, following the developer's 32-unit town home project on South Willie James Jones Avenue, known as Independence Point.
Financing for Ouchi Courtyards was provided in part by a $5.4 million loan from the city and Civic San Diego, with the remainder of costs coming from tax credit equity and developer funding.
The development serves tenants with household incomes at 30 to 60 percent of the county's median income. Move-ins are underway, and 1,600 families are currently on a waiting list.
Ouchi Courtyards includes a community room, computer lab, playground and barbecues. A plot for a resident community garden was installed to honor the property's former owners, Ouchi Nursery, which was founded in 1946 and operated at the site of the current apartment complex from 1961 to 2007.
Led by CEO Jim Schmid, Chelsea Investment Corp. since 1984 has developed more than 9,500 units of affordable housing valued at more than $1.7 billion.