Mixed-Use Project Planned after $40 Million Purchase of Former Postal Facility
Friday, May 19, 2017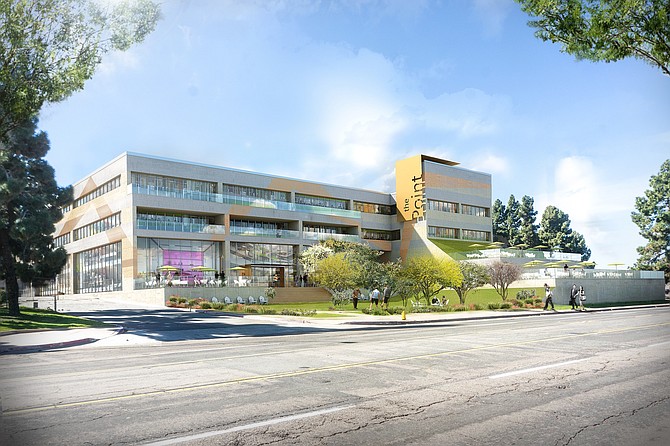 San Diego-based Hammer Ventures has acquired a former U.S. Postal Service property in the city's Point Loma/Midway area for approximately $40 million, with plans to develop a new $325 million mixed-use project tentatively called The Point.
A Hammer Ventures statement said an urban master plan is being developed for the 16-acre property at 2535 Midway Drive. A spokeswoman said the development and investment group had no further details to disclose on the project, which is early planning stages.
The seller of the former U.S. post office distribution facility was Rexford Industrial Realty LP of Los Angeles. Rexford announced the purchase of the vacated property in October 2015 for $19.3 million, with company officials saying at the time that Rexford planned to redevelop it into new industrial spaces.
The property at the time consisted of two buildings with a total of 373,000 rentable square feet, near the sports arena in northern Point Loma.
In the recent deal, Hammer Ventures was represented by Tim Winslow, Jason Kimmel and Kevin Nolen of brokerage firm Cushman & Wakefield. A team from HFF led by Bryan Clark worked on behalf of the buyer to arrange joint venture equity for the acquisition.
The privately held Hammer Ventures is a group of real estate ventures primarily focused on the acquisition and development of office, multifamily and mixed-use properties in Southern California urban communities. Since its 2000 inception, it has developed a portfolio valued at more than $1.5 billion.