Grocer Trader Joe's Opening New Store at SDSU
Thursday, May 18, 2017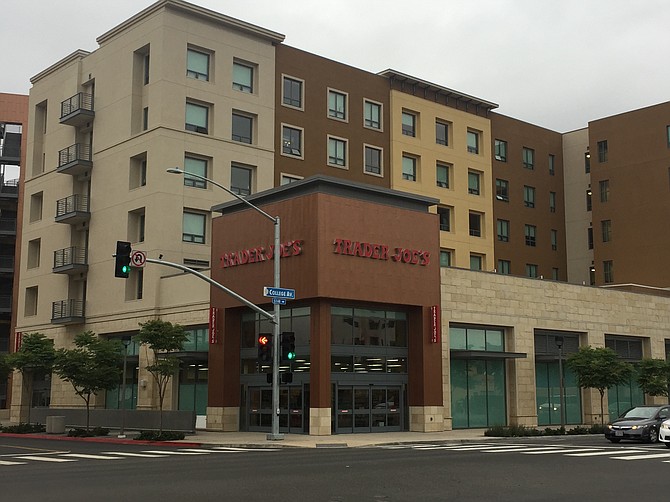 Specialty grocer Trader Joe's plans a May 19 opening for its new store at San Diego State University's South Campus Plaza. The store at 5140 College Ave. is the 15th in San Diego County for the Monrovia-based retailer.
The approximately 12,000-square-foot store anchors the ground-floor retail component of the university's mixed-use, $143 million development, which opened earlier this year and includes housing for more than 600 students. Other previously announced retail tenants at the complex include the restaurants Eureka! and Broken Yolk Cafe, with ground-floor leasing by SDSU still in progress.
A Trader Joe's statement said the new store will feature the company's traditional festive decor with Hawaiian-inspired elements, with art that reflects the neighborhood surrounding the SDSU campus. The store's manager is Frank Bennett.
Trader Joe's sells an array of domestic and imported foods and beverages, including artisan breads, Arabica bean coffees, international frozen entrees, juices and deli items. Its small-format stores sell approximately 4,000 items under the Trader Joe's private label, and the company introduces up to two dozen new items per month.
Trader Joe's started in 1958 in the Los Angeles area and currently operates more than 460 stores in 41 states.