Owners of Scripps Proton Therapy Center File for Bankruptcy
Thursday, March 2, 2017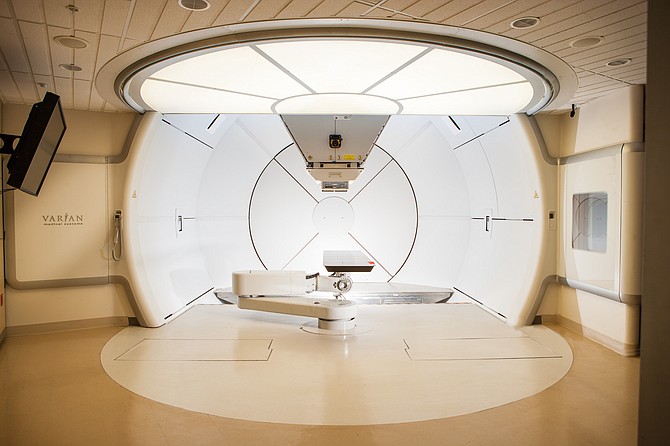 Scripps said in a written statement CPTC has asked the San Diego-based health-care system to continue treating patients at the center according to their contractual agreement.
The center's medical director, Dr. Carl Rossi, said in CPTC's March 1 news release the bankruptcy filing will "enhance our operations and allow us to administer our advanced proton therapy care to a wider spectrum of patients." It was unclear from the release how the financial restructuring would accomplish those goals, and Van Gorder said he assumed Rossi was simply referring to expectations the center would continue to operate.
CPTC's financial struggles surfaced Jan. 25 in a news release by Varian Medical Systems, a Palo Alto-based cancer technology manufacturer. The company said it had taken a $76 million charge relating almost exclusively to CPTC's indebtedness to Varian and "lower than expected patient volumes that are insufficient to support CPTC's capital structure."
Varian's CEO, Dow Wilson, said his company believes the proton therapy center can get on a more solid financial footing by "serving a broader patient population with additional health care providers locally and regionally."
In September 2011, Varian and Dallas-based ORIX Capital Markets LLC agreed to loan up to $165.3 million to CPTC to fund the development, construction and initial operations of the Scripps Proton Center.
In November 2015, the two companies entered into a forbearance agreement, together with J.P. Morgan Chase Bank, which had assumed $45 million of the original loan, to delay receiving principal and interest payments until April 2017, subject to certain conditions.
Then, in January, Varian said it was informed CPTC and its loan agent had taken steps to address liquidity problems at CPTC. Varian's analysis then was that these actions would "likely result in a serious liquidity event at CPTC, possibly leading to insolvency or bankruptcy proceedings at CPTC."
In response, Varian decided to impair $38 million of the $98 million, including $29 million in accrued interest, still owed to the company by CPTC.
Prev Next