Owners of Scripps Proton Therapy Center File for Bankruptcy
Thursday, March 2, 2017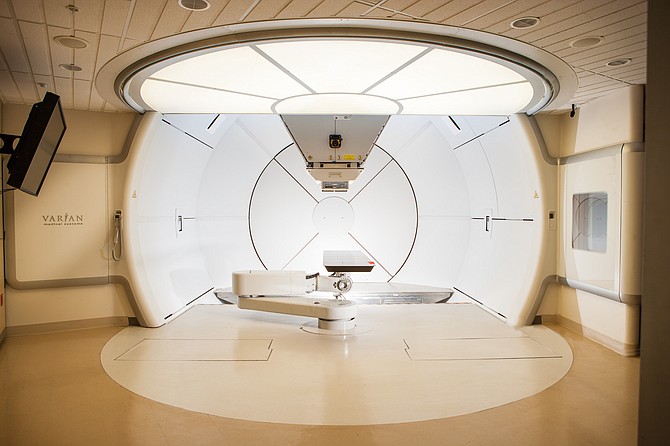 The owner of Mira Mesa's 3-year-old Scripps Proton Therapy Center has filed for Chapter 11 bankruptcy protection after failing to attract and receive reimbursement for treating a sufficient number of patients.
California Proton Treatment Center LLC said it has arranged a $16 million bridge loan it will use to continue operations at the $225 million facility managed by Scripps Health.
"Our doors will remain open to administer highly specialized cancer therapies, and a patient ombudsman will ensure that our transition to a new organizational framework won't affect patients or staff," CPTC's chief restructuring officer, Jette Campbell, said in a news release.
Proton therapy is a form of precisely targeted radiation proponents say focuses on tumors while sparing surrounding tissue that might be damaged by conventional X-ray therapy. There are three such facilities in California and at least two dozen nationwide.
The bankruptcy filing came six months after Scripps increased the number of patients it treats at the center without receiving prior authorization by health plans. Scripps officials said in November the move led to a 15 percent to 20 percent increase in patient volume at the five-room, 102,000-square-foot facility.
Scripps said at the time it was directing more resources to pressuring private insurers to approve proton therapy treatments that can cost $60,000 or more.
CPTC said in a November statement patient access to the therapy had "steadily increased, and our outlook is positive."
Scripps President and CEO Chris Van Gorder said he did not know about plans for the bankruptcy filing until after it happened, but that the health care system had been anticipating such a move for months because of CPTC's "enormous amount of debt."
"Scripps knew that this was a high-risk venture from the very beginning," he said.
Van Gorder added that shortly before the center's opening in 2014, commercial insurers shifted away from proton therapy toward a form of conventional treatment that uses a narrow beam of radiation. He said Scripps continues to believe proton therapy is the more effective therapy, largely because protons stop at the target site rather than continuing through a patient's body.
He said Scripps has no financial exposure to CPTC's bankruptcy, and that the health system only leases and operates it.
Lately, patient volume at the center has averaged 70 at any given time, even as more than 200 calls per month come in from people interested in receiving treatment there, Van Gorder said, adding that the facility needs a steady flow of 130 to 140 patients to thrive.
Prev Next