General Dynamics Says It's No. 1 in Ouput
Thursday, June 22, 2017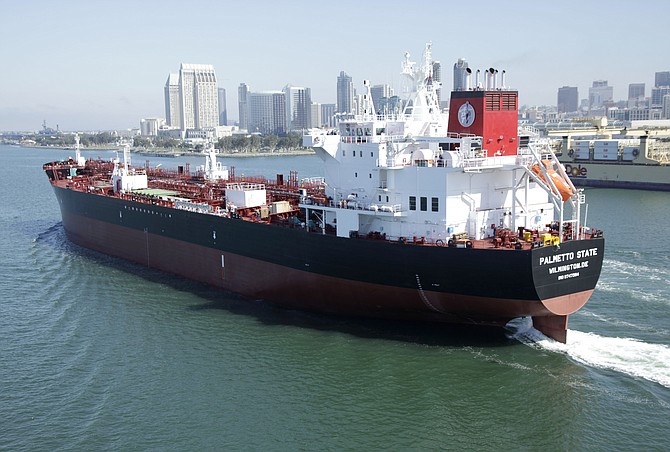 General Dynamics NASSCO has claimed the greatest output from a single U.S. shipyard since World War II.
The Barrio Logan business said it delivered 10 ocean-going vessels in 20 months, and processed more than 120,000 tons of steel during that time.
It delivered the Isla Bella 20 months ago in October 2015 to TOTE Maritime. The 764-foot Isla Bella was the first of two, unique container ships fueled by liquid natural gas, which burns cleaner than conventional fuel. The ship was designed for the route between Puerto Rico and Florida.
The NASSCO yard delivered the last of its eight ECO-class tankers, the 610-foot Palmetto State, to American Petroleum Tankers on June 7.
General Dynamics trades on the New York Stock Exchange under the symbol GD.