$60M Apartment Project Slated for Vacated Downtown Retail Site
Thursday, July 13, 2017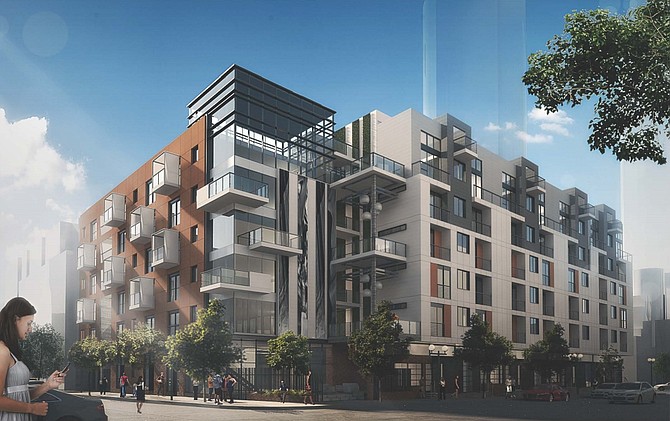 Developer Legacy Partners plans a $60 million apartment project in downtown San Diego's Marina District, after reaching undisclosed terms on a ground lease for a retail site that formerly housed Cost Plus World Market at 372 Fourth Ave.
According to Cushman & Wakefield, which brokered the ground lease, Foster City-based Legacy Partners is planning a six-story, 168-unit, mixed-use apartment project, currently known as 4th & J. Completion timetables have not been announced, but the project is slated to include fitness centers, a clubhouse with an internet cafe, swimming pool and spa, two rooftop amenity decks and a dog park, with 1,300 square feet of ground-floor retail.
Brokers said the owners of the property at Fourth Avenue and J Street – Elisabeth Awes Separate Property Trust and Williams Family Trust – reached terms for a long-term ground lease with a Legacy Partners affiliate, recorded as 4th & J LLC. The location is a 30,056-square-foot parcel that includes a 20,000-square-foot building, which formerly housed Cost Plus and will be razed to make way for the new project.
Cushman & Wakefield's Tim Winslow, Jason Kimmel and Kevin Nolen represented the property owners in the ground lease transaction. Brokers said the transaction from listing to closing took approximately five years to negotiate and complete, and owners were focused on keeping the property in the family rather than selling it in a tight market.
The brokerage firm said this was among the first private-to-private development ground leases signed in 30 years within the 92101 zip code. The property is among the last under-developed parcels in downtown's coastal-adjacent Marina District.