Illinois Firm Buys San Marcos Retail Center for $73.3 Million
Thursday, January 19, 2017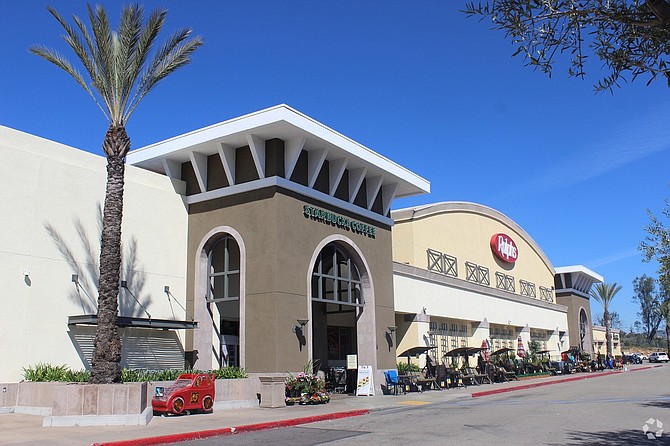 Illinois-headquartered InvenTrust Properties Corp. has purchased the Campus Marketplace retail center in San Marcos for approximately $73.3 million, according to CoStar Group and brokerage firm Lee & Associates.
The sellers of the seven-building shopping center, at 300-344 S. Twin Oaks Valley Road, were a private trust and affiliates of Scottsdale, Ariz.-based Emerald Interests Corp. The sellers were represented by Lee & Associates' Jan Fincham and Patrick Dempsey, who also procured the buyer.
Campus Marketplace was built in 2000 on 15.4 acres near state Route 78 and totals 144,287 square feet. Tenants include Ralphs, CVS Pharmacy, Starbucks, Bank of America, Subway, UPS Store and Unleashed by Petco.
InvenTrust Properties Corp. is based in Oak Brook, Ill. The company announced in August 2016 that it had acquired the Old Grove Marketplace retail center in Oceanside for $23.2 million.