Pinnacle Buys Three Downtown Properties for $8.5 Million
Wednesday, January 11, 2017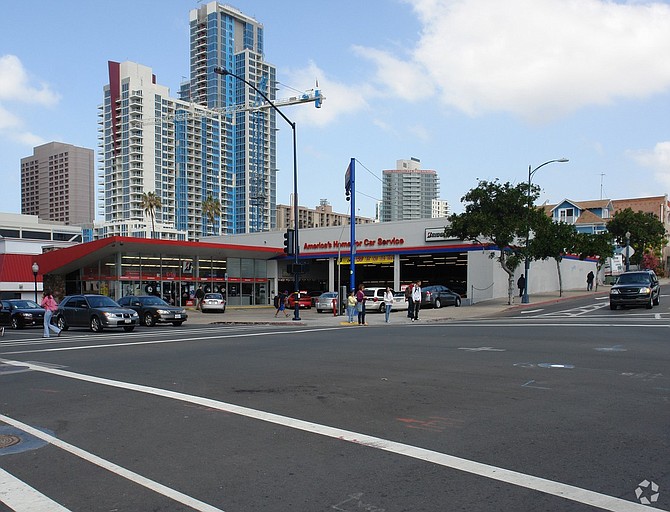 An affiliate of Vancouver, B.C.-based Pinnacle International has acquired three industrial and retail properties in downtown San Diego, currently housing a Bridgestone auto repair and retail facility, for $8.5 million, according to CoStar Group and public data.
Plans were not immediately known for the properties at 1135 11th Ave., 1136 Park Blvd. and 1146 Park Blvd. Pinnacle International has built several apartment and condominium communities in downtown San Diego, most recently including the 484-unit Pinnacle on the Park apartment tower in East Village.
The recorded buyer in the recent deal was Pinnacle Park Boulevard Two Dev, and the seller was Bridgestone Retail Operations. The three adjacent properties total 66,410 square feet and span 1.27 acres on the northwest corner of Park Boulevard and C Street.