Pacific Beach Apartment Property Sells for $6.5 Million
Friday, January 6, 2017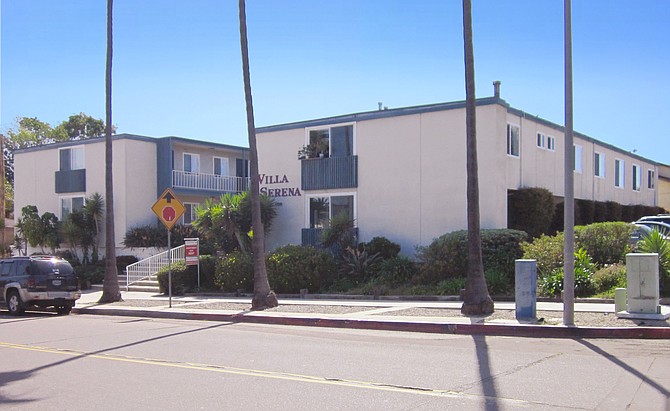 George W. and Carol A. Lattimer of San Diego have acquired an 18-unit apartment building in Pacific Beach for $6.5 million, according to brokerage firm Apartment Realty Group (ARG).
The seller of Villa Serena Apartments, at 4728 Lamont St., was Hudec Living Trust UTD of San Diego. The buyer was represented by ARG's Gabe Candea, and the seller was represented by ARG's Gary Urtiaga.
According to CoStar Group, the property was originally built in 1966.