Trolley Plan Helps Get UCSD Downtown
Originally published January 5, 2017 at 2:44 p.m., updated January 5, 2017 at 2:44 p.m.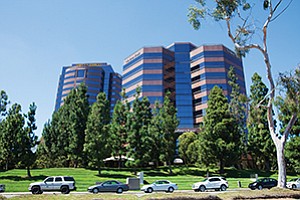 Bayshore Bikeway Moving Along
Regional planning officials recently broke ground on a 2.25-mile segment of the Bayshore Bikeway, which will eventually extend to a total of 24 miles around San Diego Bay. The $1.7 million project, set for completion in summer 2017, will extend the bikeway's National City access as part of a larger $200 million regional bike plan announced by SANDAG in 2013.
To date, more than half of the bikeway loop — about 15 miles — has been completed, taking riders through Coronado, Chula Vista, Imperial Beach, National City and San Diego. The latest segment, being constructed by Chula Vista's MTM Builders Inc., will take riders from an area just south of Vesta Street, to the intersection of Marina Way and West 32nd Street at the National City Marina.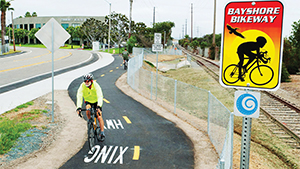 San Diego — The $2...