PROPERTY: DEVELOPMENT TO BE PART OF CLIMATE GOALS
Hillcrest Blueprint for Affordability Coming
Originally published January 5, 2017 at 1:08 p.m., updated January 5, 2017 at 1:08 p.m.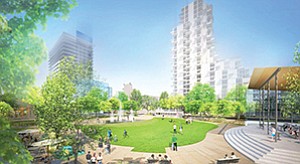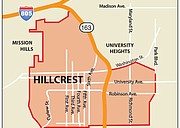 Community Plan Updates
With goals including cutting pollutants and boosting the city's stock of affordable housing, community plan updates are taking place in some of San Diego's oldest and highest-trafficked neighborhoods.
Recently Approved: Uptown — The city has approved an update for the district that includes Hillcrest, Bankers Hill, Mission Hills, Middletown and part of University Heights. The main change was removal of a moratorium on height limits in a portion of Hillcrest, as the city finalizes details of a proposed new "gateway'' area that could include higher-density housing developments.
Recently Approved: North Park and Golden Hill — Changes include an increase in allowed density — from a maximum of 109 to as many as 145 residential units per acre — in certain portions of North Park's main transit corridors.
Under Review: Mission Valley — The city is in the midst of a multiphase process of updating a community plan last refreshed in 1985. Traffic and housing are among key issues being addressed, as the neighborhood has numerous large development projects coming before planners.
Source: City of San Diego
San Diego — The San Diego City Council recently removed a barrier to potential high-rise development in the core of the popular Hillcrest neighborhood, though it could be a year or more before a development blueprint for the neighborhood is in place...