Arena Pharmaceuticals Bails on Its Weight-Loss Drug
Wednesday, January 4, 2017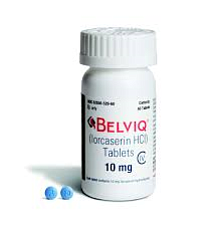 San Diego drugmaker Arena Pharmaceuticals Inc. is unloading its only FDA-approved drug, the anti-obesity pill Belviq, to its longtime Japanese partner, Eisai Co. Ltd.
Arena has been weighed down by Belviq's disappointing sales since its 2013 launch, and Eisai has shouldered much of Belviq's commercialization and development over the past few years. While the new deal with Eisai will relieve Arena of Belviq's saddlebags, the agreement isn't necessarily a "win" for the San Diego firm.
Eisai is paying Arena $23 million to get global commercialization rights, rights to manufacture the drug, and certain IP, assets and records regarding Belviq. On top of the $23 million, Arena also gets to avoid paying $80 million to satisfy existing research obligations that the FDA requires for Belviq. The company, therefore, considers the deal worth about $100 million.
Considering Arena has accumulated a deficit of roughly $1.4 billion over the years (primarily from the R&D expenses associated with developing Belviq), the $23 million in cash payments seems…paltry.
The San Diego company, however, gets to hang on to royalty payments on global sales of Belviq, earning 9.5 percent on annual global net sales of $175 million or less; 13.5 percent on sales of $175 million to $500 million; and 18.5 percent on annual sales greater than $500 million.
To put that in perspective, in 2015 Belviq brought in about $37.7 million in annual global sales in 2015, which means, under the terms of this new deal, Arena would earn about $3.7 million per year in royalty payments if sales don't improve (or fall). In other words, it's not quite enough to dig out of that hole without additional sources of revenue.
This is likely why Arena has been pivoting its focus for the past year. In July 2016, Arena announced it was laying off 100 employees (73 percent of its workforce), and the company's relatively new CEO, Amit Munshi, has shaken things up since taking the helm.
In June, Munshi shifted Arena's strategy by directing the company's attention toward the pipeline rather than focusing all efforts on Belviq.
Arena's options are varied, as its pipeline is stocked with product candidates for ulcerative colitis, pain and pulmonary arterial hypertension. The company also has a $262 million collaboration with Boehringer Ingelheim on a central nervous system platform. The company also launched an incubator called Beacon Discovery in September, meant to focus on the discovery stage of product development to shore up Arena's place in the market.
Munshi said the new deal allows the company to focus on its new priorities.
"This amended agreement allows Arena to focus more of its financial resources on our clinical stage programs, with a goal of developing first- or best-in-class assets with our three proprietary compounds, from which we expect results from multiple Phase 2 clinical trials later this year," Munshi said in a statement.
Arena is eligible to receive $26 million in potential sales and regulatory milestones including $25 million upon global net sales reaching $250 million in any 12-month period and $1 million for approval in Brazil.