Target Plans November Debut for New Oceanside Store
Monday, February 27, 2017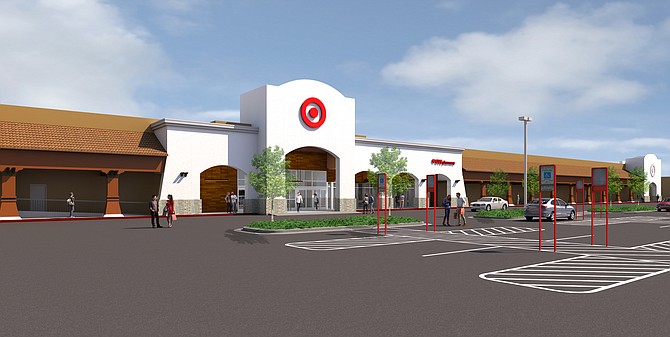 Target Corp. plans a November 2017 opening for a new 89,000-square-foot store at the Mission Marketplace retail center in Oceanside. It will be the retailer's second Oceanside store and its 22nd in San Diego County.
A statement from the Minneapolis-based retailer said the store, planned for a space at 471 College Blvd. near state Route 76, will include a grocery section and other areas selling home decor and furniture, electronics and sporting goods.
In-store services will include a CVS Pharmacy, Starbucks Coffee and Target Mobile with wireless offerings. The store will also have a service allowing customers to buy items online and pick up their orders in the store.
A Target spokesman said the new Oceanside store is expected to employ approximately 150. Target is renovating a space that formerly housed a Kmart store.
Company officials said the Oceanside Target is among 30 nationwide that the retailer plans to open this year. Mission Marketplace, operated by Woodland Hills-based NewMark Merrill Cos., has current tenants including Petsmart, Big Lots and Sprouts Farmers Market.