Renovate America Relocating Rancho Bernardo Headquarters
Thursday, February 16, 2017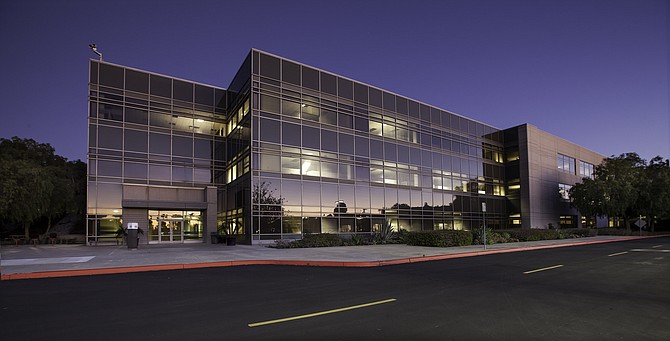 San Diego-based Renovate America Inc. has leased 160,000 square feet at Rancho Vista Corporate Center in Rancho Bernardo, where it plans to relocate its headquarters in September of this year, according to brokerage firm CBRE Group Inc.
Financial terms for the seven-year lease were not disclosed. Brokers said the office lease is among the largest by square footage signed in San Diego during the past year.
Renovate America will be moving into space at 16409 West Bernardo Drive, in a campus recently acquired by San Francisco-based Swift Real Estate Partners from HP Inc. for $69 million, according to CoStar Group and public data.
A CBRE statement said Swift Real Estate Partners plans to spend approximately $12 million to renovate the three-story building's interior space and "create an employee-centric environment" for the new tenant. The owner also plans to invest $6.6 million to construct an adjacent 10,000-square-foot building and other exterior improvements for Renovate America.
Renovate America is among the nation's largest providers of financing for residential property-assessed clean energy (PACE) loan programs. The company employs approximately 670 and is located in two buildings in Rancho Bernardo.
Jamie Latiano Jacobs, senior vice president of people and culture at Renovate America, said the new facilities will have energy efficiency and sustainability enhancements. Additions being planned for the campus include electric-vehicle charging stations, drought-tolerant landscaping, solar panels and a vegetable garden that will supply produce to the employee cafeteria.
There will also be indoor and outdoor collaborative workspaces. The new location will allow the company to bring all of its San Diego employees under one roof "while giving us ample room to grow in the future," Jacobs said.
The recent lease deal brings the 67.5-acre Rancho Vista Corporate Center to 100 percent leased. Brad Black of CBRE represented Swift Real Estate Partners, and Renovate America was represented by CBRE's Courtney Murphy, Andrew Ewald, David Viani and Bill Dolan.