Accounting Firm LevitZacks Relocating Downtown Headquarters
Wednesday, February 15, 2017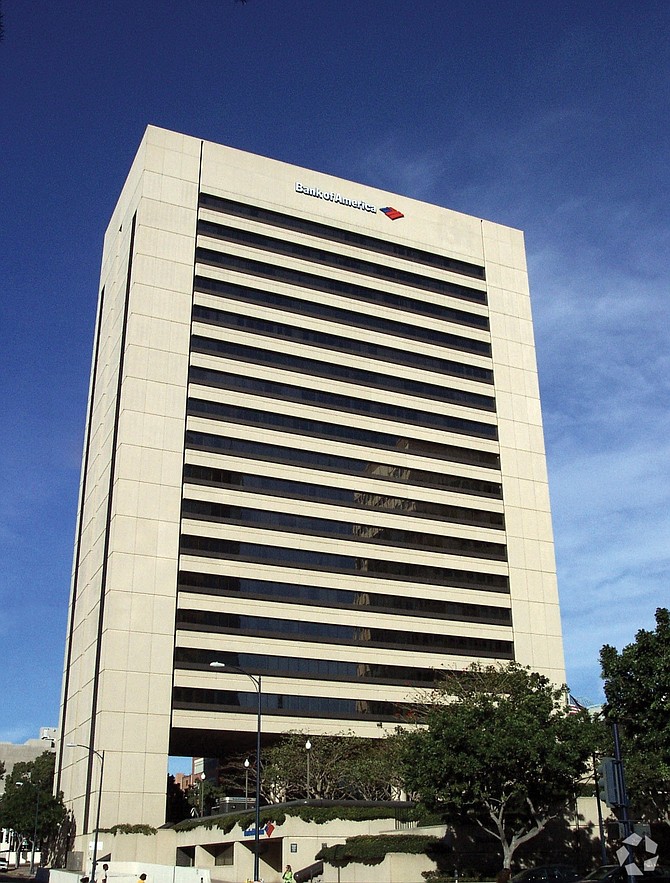 Locally based accounting firm LevitZacks plans to relocate its downtown headquarters to new offices at 450 B St. in downtown San Diego,according to brokerage firm JLL.
Brokers said the CPA firm plans a July 1 move-in, after recently signing a lease for a 14,424-square-foot space at the office tower, also known locally as the Bank of America building. Terms of the lease were not disclosed.
JLL's Joe Bernstein and Bill Fleck represented LevitZacks, and the landlord, Bollert/LeBeau Inc, was represented by Matt Carlson, Ryan Grant and Jeff Oesterblad of CBRE Group Inc. JLL's Julie Kilpatrick is overseeing renovations underway at the new location for LevitZacks.
LevitZacks will be relocating its 38 employees from its current downtown offices at 701 B St. According to its website, LevitZacks began operations in 1964 and is led by shareholder and CEO Theresa Drouillard.
A JLL statement said the CPA firm was looking to upgrade its location, create a more efficient floor plan and reduce real estate costs. According to CoStar Group, the 20-story, 283,786-square-foot tower at 450 B St. was originally built in 1981 and renovated in 2009. In addition to Bank of America, its tenants include several law firms, financial service providers and government offices.