DMV Gives Qualcomm the OK to Drive Autonomous Vehicles
Monday, December 25, 2017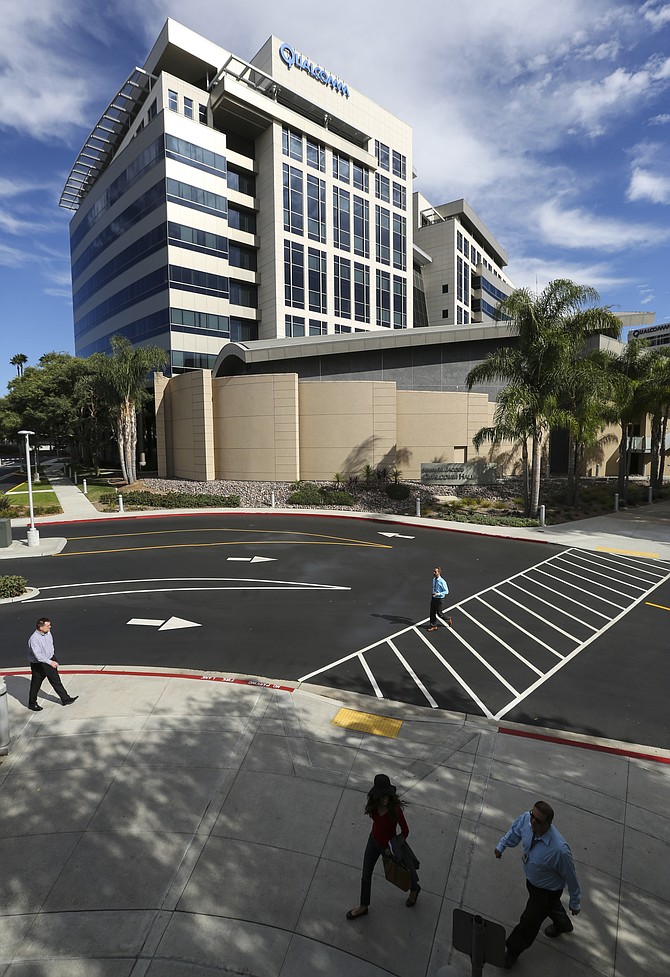 Qualcomm Inc. has received approval to test autonomous vehicles on California roadways. The San Diego corporation appears on a California DMV list of permit holders, dated Dec. 13.
Separately, Qualcomm has started tests of technology that will help autonomous vehicles navigate safely, though a spokesman said a driver is still in the seat.
Qualcomm (Nasdaq: QCOM) said Oct. 31 that it planned to test Ford vehicles with its new model 9150 C-V2X chip on San Diego County roadways before the end of the year. Also participating in the tests are Vista-based McCain Inc., AT&T and Nokia. Tests started a few weeks ago, a spokesman said.
Qualcomm in September announced a "cellular vehicle to everything" microchip (abbreviated C-V2X) for autonomous cars. The model 9150 C-V2X chip will help an autonomous vehicle get a better sense of its surroundings. The radio communications technology is meant to complement other sensors such as cameras, radar and lidar to provide information on the vehicle's surroundings — and detect objects outside the vehicle's line of sight. Lidar uses a laser to determine location.
Qualcomm has developed reference designs for hardware that will use the 9150 chip, and plans to ship samples of the chips to customers in mid-2018.
The San Diego company plans to make autonomous vehicles even more central to its business with its planned acquisition of NXP Semiconductors N.V. NXP (Nasdaq: NXPI) has a strong portfolio of automotive chips.
The California DMV also recently awarded an autonomous vehicle permit to rideshare company Lyft Inc.