Palm Patio Apartments Sold for $5.7M
Tuesday, December 19, 2017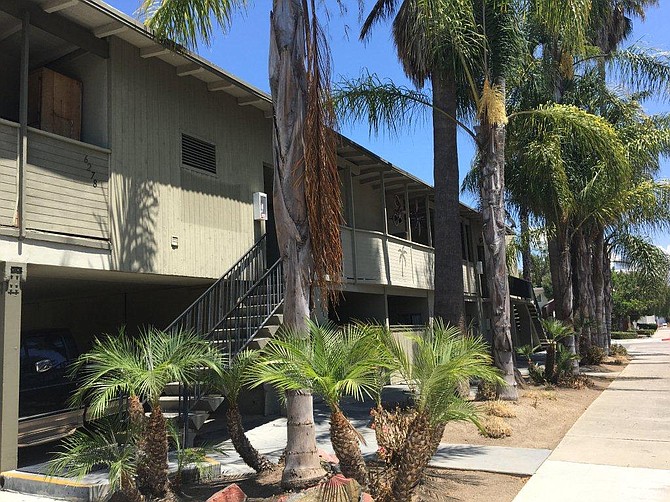 Palm Patio Apartments at 6280 Acorn St. has been sold for $5.7 million.
The 32-apartment complex has 20 one-bedroom, one-bathroom units ranging from 468 square feet to 585 square-feet and 12 two-bedroom, one-bathroom units of 795 square feet.
The seller was LHI, 2, LLC of Poway. The buyer was Immobilier Rosebud, LLC of Carson City, Nevada.
Dave Andrews of ACRE Investment Real Estate Services represented the buyer and seller.
The seller plans to renovate the building.