SeaWorld Entertainment Inc. Names New CFO
Tuesday, August 8, 2017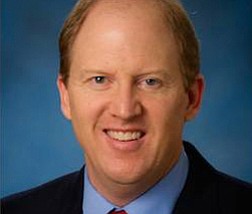 SeaWorld Entertainment Inc., the parent company of SeaWorld San Diego, announced the appointment of Marc G. Swanson as chief financial officer and treasurer, effective immediately. Swanson had been serving in these positions on an interim basis since Aug. 1.
"We are pleased to appoint Marc Swanson as our chief financial officer. Marc knows our company and our industry well, and has been an important contributor to our ongoing work to continually improve our efficiency and financial discipline…," said Joel K. Manby, president and chief executive officer of SeaWorld Entertainment, the theme park and entertainment company.
According to SeaWorld, Swanson most recently served as SeaWorld's chief accounting officer, a position he was appointed to in 2012, and had previously served as interim CFO in 2015. He was vice president, performance management, and corporate controller of SeaWorld Parks & Entertainment from 2011 to 2012, the corporate controller of Busch Entertainment Corp. from 2008 to 2011, and the vice president of finance of Sesame Place from 2004 to 2008. Swanson is a member of the board of directors of the SeaWorld & Busch Gardens Conservation Fund.
SeaWorld also announced the appointment of Elizabeth C. Gulacsy as chief accounting officer, filling Swanson's former role. Gulacsy most recently served as corporate vice president, financial reporting at the company.