Company Looks to Meet the Threat of Militarized Drones
DEFENSE: SkySafe Gets Defense Contract And $11.5M in Series A
Originally published August 3, 2017 at 2 p.m., updated August 3, 2017 at 2 p.m.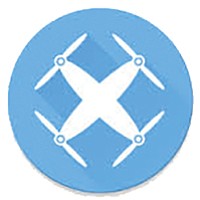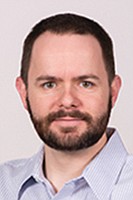 SKYSAFE INC.
CEO: Grant Jordan
Revenue: The company recently received a 12-month, $1.5 million Defense Department contract
No. of local employees: 15
Investors: Grant Jordan and three co-founders; Andreessen Horowitz and 10 other venture investors
Headquarters: North Park
Year founded: 2015
What makes the company innovative: SkySafe's radio control technology can take control of drones that are deemed dangerous, and make them drop out of the sky or land where directed
San Diego — It's now common to hear about small quadcopters nearly colliding with commercial airliners. On a more ominous note, militants in the Middle East have reportedly equipped mass-produced quadcopters to drop grenades on their enemies.
All this potential for mayhem has led people to question whether there isn't a way to grab control of a drone that has such potential to do harm.
San Diego-based SkySafe Inc. seems to have found that way, and it received two very important votes of confidence recently.
The North Park company pulled in $11.5 million in Series A funding, led by Andreessen Horowitz — the same firm that led its $3 million seed round in 2016. SkySafe CEO Grant Jordan said the company has demonstrated its technology, and that it plans to use the Series A funds to accelerate development and get the technology into the field.
SkySafe also received a $1.5 million contract from the Defense Department's Silicon Valley office, the Defense Innovation Unit Experimental (also known as DIUx). Under the deal, SkySafe plans to deliver its drone-stopping technology to U.S. Navy SEAL units.
SkySafe — which also hopes to serve public safety and commercial customers — announced the achievements on July 20.
Military Experience
Jordan approaches the drone problem with a unique perspective. After getting a degree from the Massachusetts Institute of Technology, he spent four years in the U.S. Air Force, where he worked as a developmental engineer in the service's research lab. He worked with small unmanned aircraft as well as technology that controls IEDs (improvised explosive devices).
He then moved on to UC San Diego, where he took advanced courses in computer science and engineering, emphasizing security and cryptography. He is a thesis away from getting his master's degree. Jordan consulted on computer security for a few years before founding SkySafe with three like-minded students in 2015.
In the months since its founding, SkySafe has been acquiring drones and keeping up with what's new on the market.
"We have a pretty large collection," Jordan said, estimating the fleet at a couple hundred aircraft. It's nothing out of the ordinary for a big security endeavor, the CEO said.
Prev Next
Page 1 of 2.