Peregrine Semiconductor Appoints Two Vice Presidents
Wednesday, August 2, 2017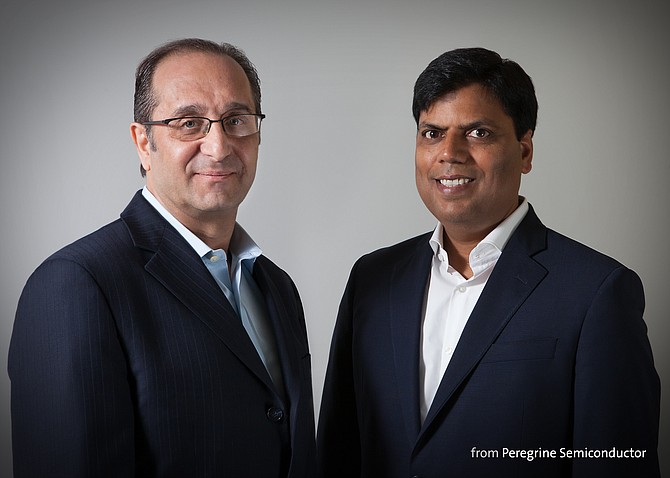 Peregrine Semiconductor Corp. has named two vice presidents.
The business said Aug. 1 that it promoted Keith Bargroff to vice president of engineering.
In addition, the company hired Sumit Tomar as vice president of product marketing.
Peregrine is a fabless semiconductor maker specializing in radio frequency silicon on insulator microchips. Japan-based Murata Manufacturing Co. Ltd. bought the company in 2014.
The business said it recently created the two positions because of the company's growth.
Bargroff has led Peregrine's technology platforms department for the past two years. Prior to that, he was co-founder and chief technology officer at Enverv, another fabless semiconductor company. Bargroff has more than 25 years of experience in the semiconductor industry.
Tomar co-founded C-RAN Inc., a startup developing a 5G (fifth-generation) radio-frequency system prototype, in 2016. Prior to that, he worked as general manager of Qorvo's wireless infrastructure unit. He has 20 years of industry experience.