Small S.D. Startup Joins Tech Giants On Govt Coalition
Tuesday, April 25, 2017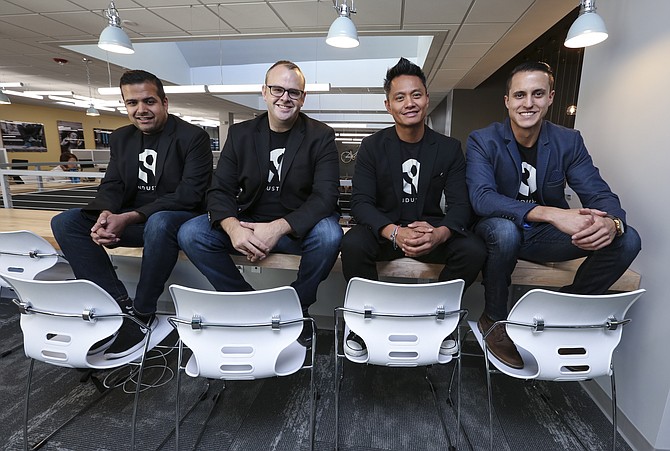 San Diego tech startup Industry was handpicked by a government agency to join a Technology Coalition meant to help small businesses use technology to their advantage.
The coalition, assembled by the U.S. Small Business Administration, includes 27 other companies, almost all of which are technology giants. The group includes Facebook, Google, Salesforce, and Microsoft. In fact, every name on the list is widely recognizable, with Industry perhaps being the smallest, youngest company to be included.
Industry's founder and CEO, Cody Barbo, said the company was chosen because its technology platform specifically serves small businesses. Industry developed a hiring platform for the hospitality industry, helping restaurants, bars, and hotels find qualified applicants (think LinkedIn for bartenders and chefs).
Tech for 'Mom & Pop' Restaurants
It makes sense for the SBA to team up with Industry, considering the hospitality industry employs a huge percentage of the U.S. population. The restaurant industry alone employed 14.4 million people this year (about one in 10 working Americans), according to the National Restaurant Association.
Many employers in this arena are owned and operated by sole proprietors, many of which don't currently use technology to operate or grow their business.
According to the SBA, more than half of all small businesses do not have a website, don't measure the results of their marketing, and don't have a social media account.
The SBA's Technology Coalition was set up to provide small businesses with digital education and training to help grow their businesses.
"While we love working with big restaurant and hospitality groups, too, we believe that small, family-owned restaurants are the lifeblood of the industry," Barbo said. "The 'Mom & Pop Shop' establishments are a true representation of the American Dream."
Industry, founded in 2014, is a growing startup in San Diego. The company recently raised $2.3 million from Silicon Valley investors and now employs 22 people.