Carlsbad Office Campus Owner Completes $15 Million Renovation
Monday, April 24, 2017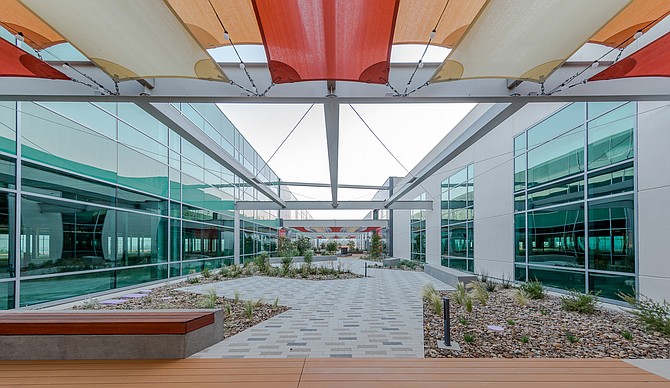 Owner Regent Properties has completed the first $15 million phase of renovations at Atlas at Carlsbad, part of a repositioning of the office campus at 5909 Sea Otter Place.
A statement from Ware Malcomb, the project's design architect, said the work represents the first phase of what will eventually be approximately $35 million in improvements. The two-story office building now has a separate single-story, 135,000-square foot research-and-development/ creative component.
An outdoor amenity and walkway area, called Paseo, was installed to separate the building's main section from its new element. Designed with LdG Landscape Architects, Paseo also includes an outdoor amphitheater, barbecue area, outdoor seating, shade sails and outdoor cafe.
The project's general contractor was Dempsey Construction.