Qualcomm Looking to Acquire NXP Semiconductors NV For $30B
Thursday, September 29, 2016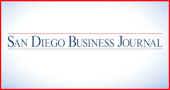 Qualcomm Inc. is reportedly in talks to acquire NXP Semiconductors NV in a deal that could be worth more than $30 billion. The Wall Street Journal made the assertion in a Sept. 29 report, citing unnamed sources.
The Journal said that a deal could be two to three months away, and that the San Diego semiconductor firm was considering other deals.
A Qualcomm spokesperson said that as a matter of corporate policy, it does not comment on rumors or speculation.
NXP (Nasdaq: NXPI) is based in Eindhoven, the Netherlands. The corporation reported revenue of $6.1 billion in 2015. It has 44,000 employees in more than 35 countries. NXP says it is the No. 1 company in automotive semiconductors.
Qualcomm (Nasdaq: QCOM) had revenue of $25.3 billion in fiscal 2015. It reported 33,000 employees as of September 2015 prior to a 15 percent reduction in head count, which would put its current head count at about 28,000.
Unlike Qualcomm, NXP operates its own chip-making factories, including fabs in Austin, Texas and suburban Phoenix.