Fortune Names Sempra CEO Debra L. Reed to 'Most Powerful Women in Business' List - Again
Thursday, September 8, 2016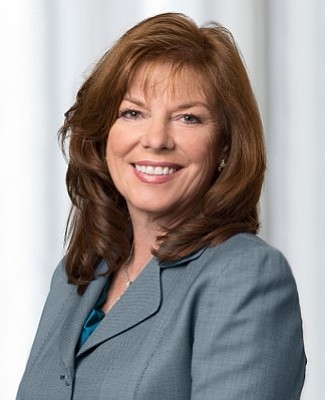 Fortune magazine has again named Sempra Energy Chairwoman and CEO Debra L. Reed to its "Most Powerful Women in Business" list, where she came in at No. 22, one spot higher than 2015's list.
It was Reed's sixth consecutive year on the ranking, which takes into account the size and importance of a business, its health and direction, the woman's career arc and her social and cultural influence.
Fortune noted that despite a gas leak at a Sempra-owned natural gas storage in Los Angeles County that this year cost the company more than $700 million, minus insurance reimbursements, the company's stock stands at more than double its price when Reed took the helm in 2011.
Reed, 60, has worked for Sempra companies for 38 years. She worked from 2006 to 2010 as president and CEO of Sempra-owned utilities San Diego Gas & Electric and Southern California Gas Co.
Sempra is a global energy services holding company based in San Diego. It has 17,000 employees and 32 million customers around the world. Its 2015 revenues topped $10 billion.