TECHNOLOGY: NXP BUY OPENS NEW DOORS FOR CHIPMAKER
Qualcomm Acquisition Broadens IoT Focus
Originally published November 3, 2016 at 2:33 p.m., updated November 3, 2016 at 2:33 p.m.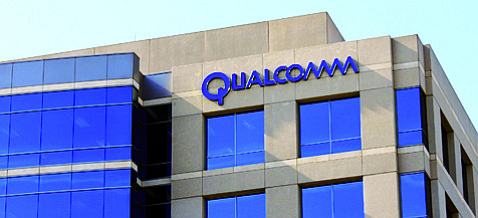 Qualcomm Tops Expectations With Latest Earnings Report
Wireless technology specialist Qualcomm Inc. reported net income of $1.6 billion on revenue of $6.2 billion in its fourth quarter, which ended Sept. 25.
The good showing reflected new license agreements in China as well as strong shipments of microchips, CEO Steve Mollenkopf said in a statement Nov. 2.
The company beat analyst expectations by turning in non-GAAP earnings of $1.28 per share — above the high end of its financial forecast. The 22 analysts surveyed by Thomson Reuters collectively predicted that Qualcomm would report non-GAAP earnings of $1.13 per share. The number does not reflect one-time charges, therefore does not meet the more stringent GAAP (generally accepted accounting principles) number sought by securities regulators.
Revenue for the 2016 fiscal year was $23.6 billion, down almost 7 percent from fiscal 2015. Net income for the year was $5.7 billion, up 8 percent from the previous year.
The business reported holding cash and marketable securities of $32.4 billion when its fiscal year concluded. Qualcomm said it plans to fund its acquisition of Dutch semiconductor company NXP using some of its cash reserve. Qualcomm in late October announced plans to acquire the company for a total $47 billion, including the acquisition of debt.
"We are forecasting continued growth of global 3G/4G device shipments in calendar year 2017, led by growing demand in emerging regions," Mollenkopf said in a statement. Qualcomm receives a licensing fee from each mobile device that contains its patented technology.
"We are well positioned to extend our mobile technology leadership and footprint into attractive growth opportunities, accelerated by our recently announced agreement to acquire NXP," the CEO said.
Revenue in the current quarter (the first of fiscal 2017) will likely end up in the range of $5.7 billion to $6.5 billion, Qualcomm said. In all but the lowest scenario it would beat first-quarter revenue from 2016.
San Diego — A big acquisition — one worth $47 billion — has the potential to give Qualcomm Inc...