Kratos Receives $8 Million Foreign Military Contract
Sunday, May 8, 2016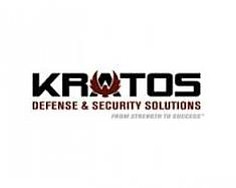 Kratos Defense & Security Solutions Inc. said on May 5 that it received an $8 million contract to provide logistics support for naval training devices for an unnamed international customer.
Kratos offered no details on what the devices are, or the duration of the contract. The business said it would provide lifecycle support, including operational assessments, engineering and maintenance for the customer.
"It is gratifying to receive this award so closely on the heels of recent multimillion dollar contracts awarded for virtual reality technologies and technology-enabled language training for other international customers," said Jose Diaz, senior vice president of Kratos Training Solutions, in a statement distributed by Kratos.
University City-based Kratos (Nasdaq: KTOS) had $657.1 million in revenue in 2015.